Did I save the best for last?  I thought long and hard about this post just as I think long and hard every time I suggest the Villa Bordoni to clients.  And for the life of me, I can't figure out why.  It is hands down one of the most welcoming and idyllic places I have ever stayed. So I really have been puzzled by the fact that I don't recommend it without reservation.  Then it hit me. Villa Bordoni makes me feel like I am home.  I mean, a really nice home with a gorgeous garden, a relaxing pool nestled amongst olive groves, a chef and a staff that cares for my every whim. But home nonetheless.  In most hotels, no matter how luxurious, I feel like I am in a hotel.  At Villa Bordoni on the other hand, I feel like the place is mine.  I wander the property with a proprietary air.  I settle into the chaise lounges overlooking the pool with a glass of wine and unwind after a long and grueling day of shopping and touring ;-).  I curl up on one of the comfy couches in the living room with a good book and saunter down to the tiny bar for a pre-dinner cocktail and snack.
Villa Bordoni was opened less than 15 years ago by David and Catherine Gardner and it quickly became one of the hot new places to stay.   It is always full but with only 12 rooms it never feels crowded.   The "innkeepers" are hospitable and kind with a gift of understanding exactly how to make their guests feel welcome while not seeming overbearing.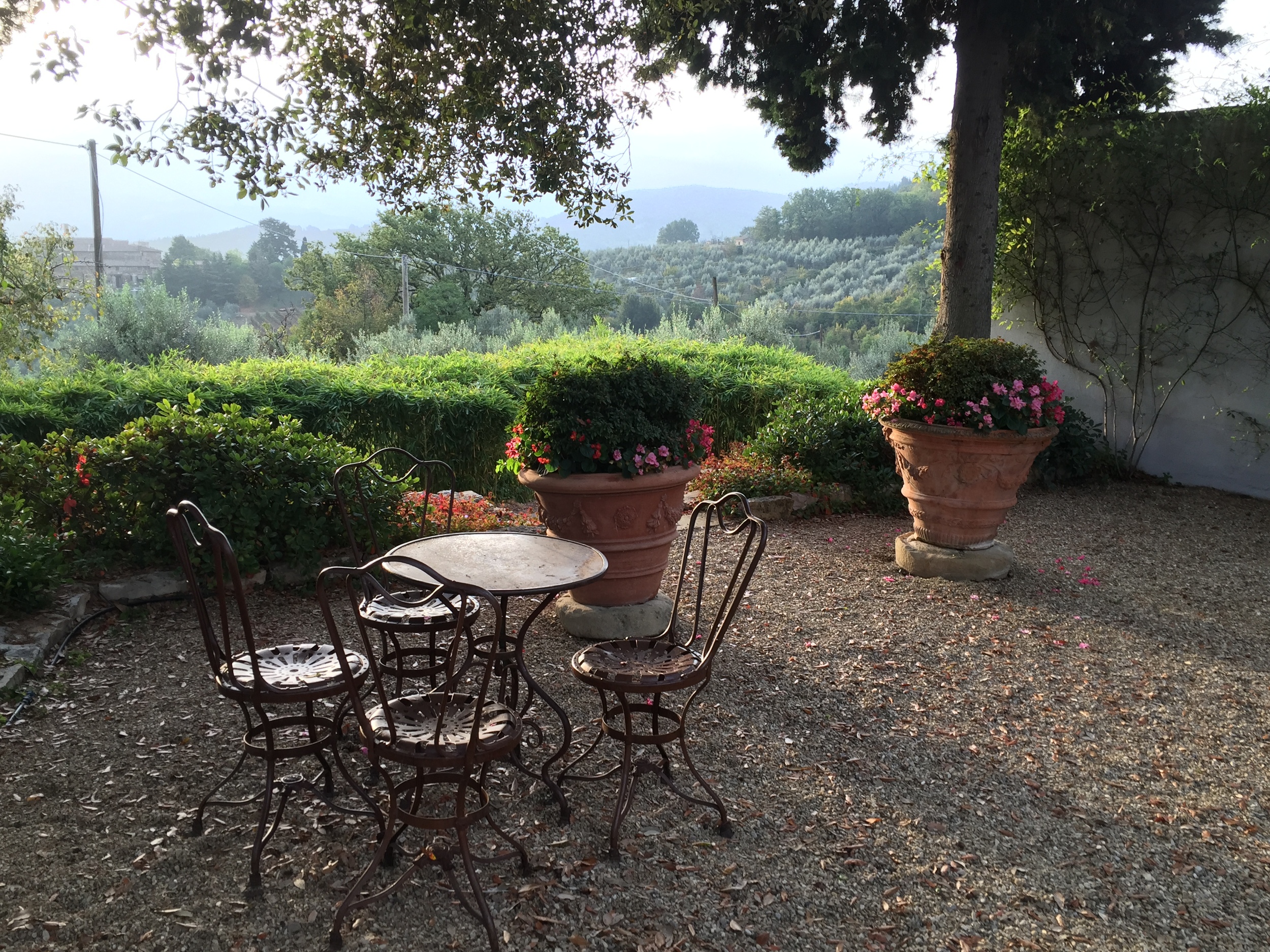 Breakfast on the patio, cocktails in the garden and dinner in the cozy dining room  – you could spend the weekend on the property without making a single journey down the hill.  If only there wasn't the whole fabulous region of Tuscany to explore!
So I invite you to my home away from home in Tuscany.  I know it is presumptuous to call it that, but one stay at the Villa Bordoni and I believe that you will feel the same way.
Details
Via San Cresci 31/32, Loc. Mezzuola, Greve in Chianti