We humans are funny.  We all want to go where no one has been before, to be the first ones to see something, experience something, try that new restaurant. Then we rave about it to everyone we know, only to then complain when others, enticed by our very descriptions go to experience the place themselves.  How many times do we lament the crowds in Nantucket, the lines at the Vatican museums, the impossibility of getting a ticket to the Lion King or some other hot new show on Broadway?   The reason we love something is the same reason everyone else does yet we always seem surprised (and rather put out)  when something really catches on.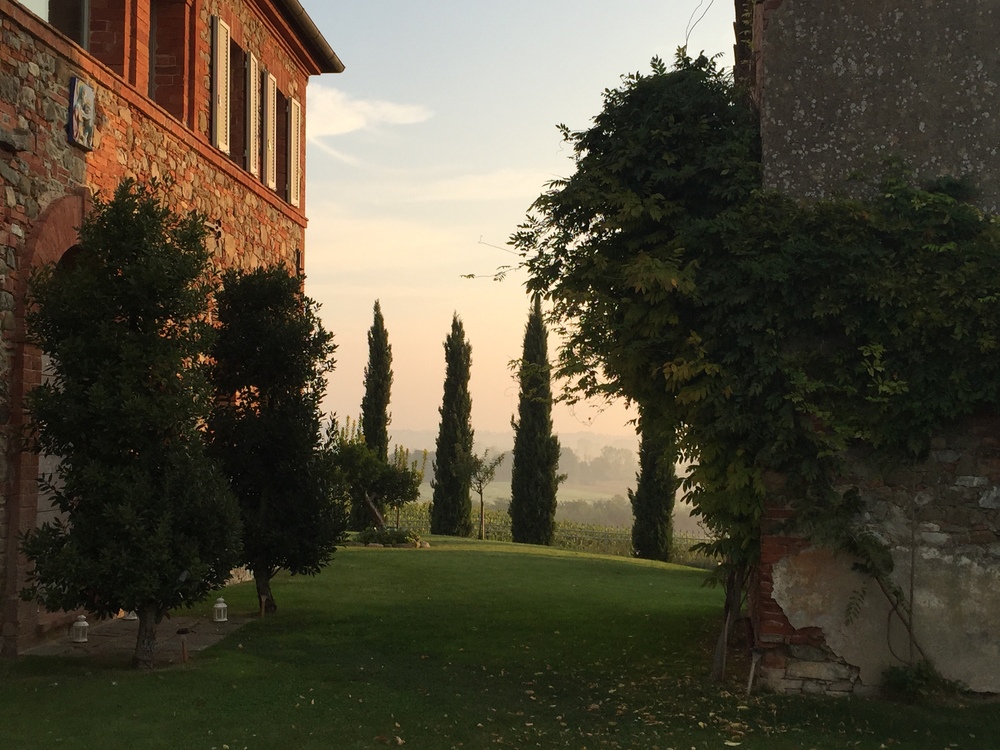 Along that vein, I hesitated before I began this series.  There is something about a hidden treasure that truly brings out the angel and devil on my shoulder.   On one hand, I selfishly want to keep all of these little gems to myself, divulging my secrets to a select few that I deem worthy. I suppose my fear is that if enough people discover these places, they will become overcrowded and inaccessible.  On the other hand, there is nothing I love more than sharing the places that make Italy great and special (each for a different reason) with as many people as possible.  I want everyone and anyone to experience these fabulous parts of Italy, the parts that reveal its truly unique side and that make me fall in love with this country every time I return.    Thankfully, the angel won out.  In the interest of sharing these fabulous undiscovered places with my equally fabulous readers, I decided that this series was not only a good idea but a necessary one.  I can't stop talking about these places and I think that they deserve recognition for creating incredible experiences for their guests. Enjoy!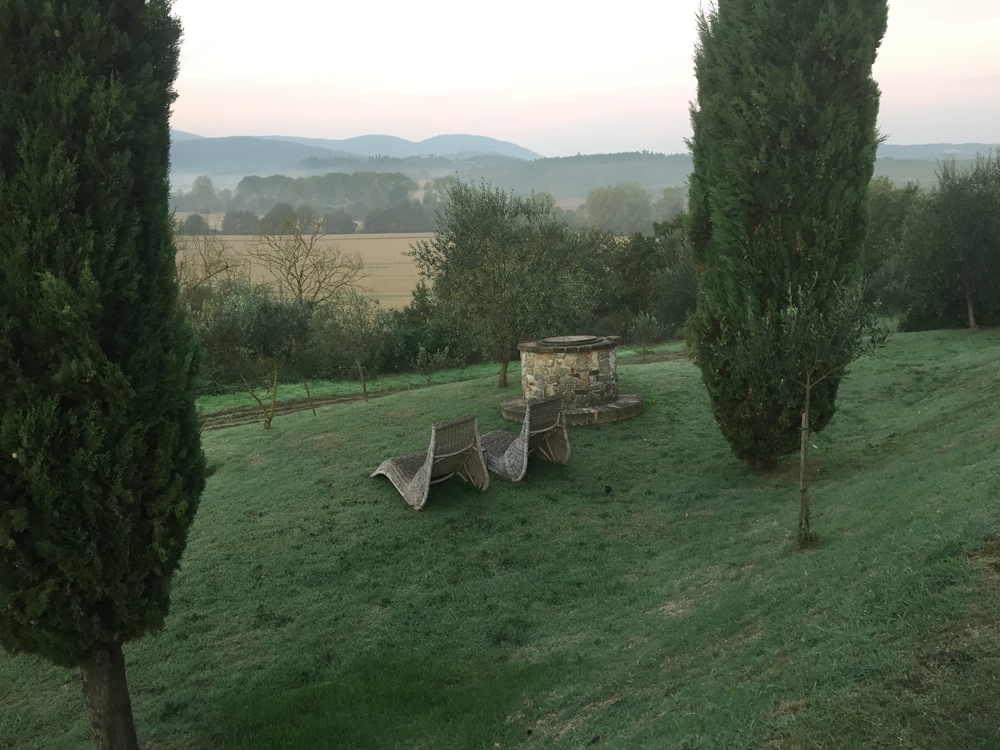 Siena House
After a long day of driving and touring I reached Siena House and to be honest I was a little apprehensive.  I was tired, had inadvertently booked the wrong day and for some reason was second-guessing my decision to stay in the middle of the Val di Chiana.  I was tempted to turn around without even ringing the bell at the gate,  thinking I would have been better off just heading right to Florence and my old familiar stomping grounds.  The moment the gates swung open, all of those doubts faded away.  Malvin, the owner, greeted me warmly, accompanied me to my room and invited me to join him in the kitchen for a tour of the property.  Three windows in the room each with a stunning view of the Tuscan countryside – cypress and olive trees, vineyards and the town of Sinalunga.  If you are thinking this is a typical Tuscan farmhouse, think again. The decor was hip and modern.  What was once dark heavy wooden ceiling beams were painted white and lightened the space beautifully.  The house has only 4 guest rooms.  Amanda and Malvin could have added several more rooms but they chose instead for quality over quantity  – the rooms are huge and gorgeous with funky, modern furniture all chosen with a very careful eye.  The beds are incredibly comfortable with huge down comforters.  The amenities in the bathroom indicate that the hosts truly want you to feel at home.  Full-size bottles of shampoo, body wash, and even makeup remover are signs to me that this is not a place that wants to rush you in and out.
I settled in and made my way to the kitchen.  That is when I knew that Malvin was a man after my own heart. He ushered me out to the lawn, grabbed a bottle of prosecco, two glasses and a bowl of almonds and we settled in to watch the sunset over the Val di Chiana.  We chatted about how Malvin and his family came to Tuscany and the ins and outs of the Italian travel industry.  As the sun set behind the hills, we toured the property. There are lounge chairs all around the house, inviting guests to slow down and be, even if for only an hour or so.  There is a beautiful saltwater pool, a vegetable garden (to which guests have access should they choose to prepare their own dinner on any given night) and a small outbuilding with a kitchen just for guests.  The refrigerators in the kitchen are stocked with beer, wine, and water for guests, reinforcing this idea that you should truly make yourself at home while staying here.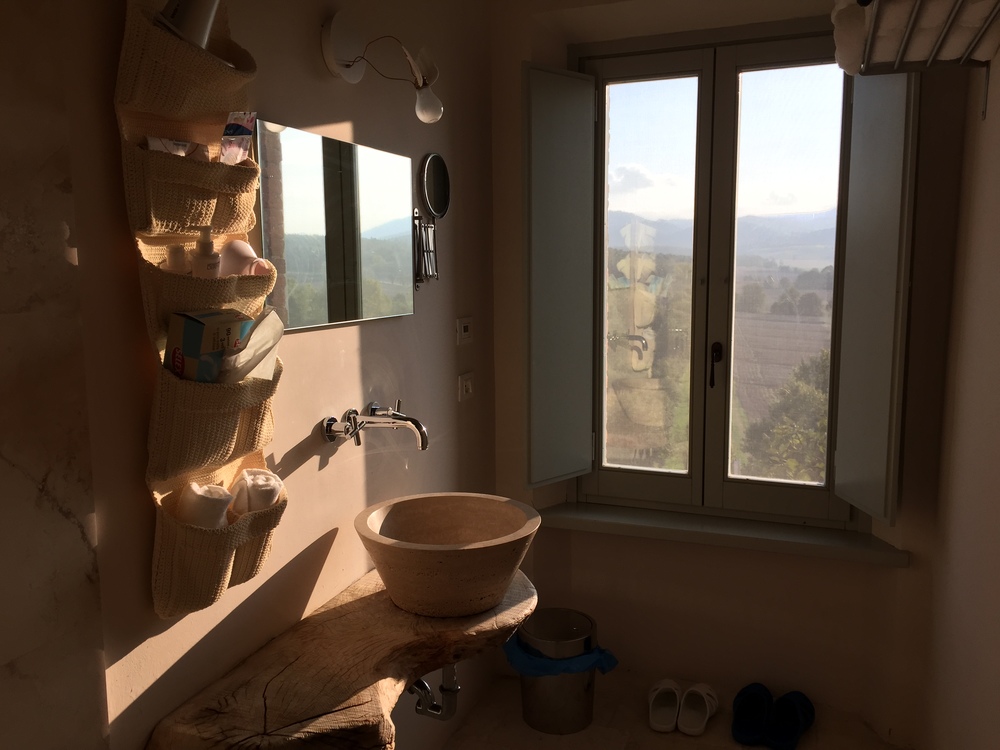 As if I wasn't already sold on this magical place…
Take it from me – come to Siena House for pure relaxation and indulgence.  Sleep in.  Read a book. Watch a movie in front of the fireplace. Chat with this delightful family. And wait for breakfast which is served at 9:00 am. Everything at breakfast is homemade by Malvin – the yogurt, the peach tarts, the peach & carrot chutney, the lime & fig marmalade. The tomatoes are fresh from the garden and the cheese is locally produced.  I have never had such a gorgeous breakfast in my life.  Then Malvin went over the top when he brought me freshly squeezed grape juice.  It was so good that I did not even mind that it wasn't wine.  My one regret was that I did not get a picture of the feast.  But to be honest with you, I sat at my little breakfast table for over an hour enjoying the abundance, the view and being completely at peace with myself.  It was a feeling that no Instagram or Facebook post could ever capture, so better that it remains in my memory.
This is how a day at Siena House should be planned:  breakfast (more like a brunch feast) from 9:00 – 10:30; head out for a day of exploring the area – Pienza, Siena, Umbria, Montalcino. Lunch will not be necessary – perhaps a quick panino or gelato in the late afternoon will be all that you need.  Spend the day out before returning to Siena House in the evening and then enjoy one of the great restaurants within 20 minutes from the property.  This is vacation, the way it should be.
If I were to change anything about this wonderful inn, I would call it Siena Home rather than Siena House. Never before have I been made to feel so at home and so cared for while on the road.  Many many thanks to Malvin, Amanda, and Scarlett for their gracious hospitality.   I do hope to return again very soon.  If you would like more information about Siena House, you can check out their website at www.sienahouse.net
Stay tuned next week when part two of this three-part series takes us to Assisi.  A presto.