I met Elaine for coffee on a gorgeous Friday morning in Saratoga.  Big hugs and Italian kisses.  We chatted for two hours about life, Italy and our upcoming trip. Elaine is an incredibly well-traveled woman and seems to really embrace the idea of experiencing life through the exploration of new places and cultures.  Costa Rica, Alaska, the Galapagos Islands – all visited with a positive outlook and a desire for adventure.  When we met in Italy, I remember being drawn to Elaine immediately, her enthusiasm was contagious, she met each day with a bright smile and a bounce in her step, waiting to experience something exciting and new.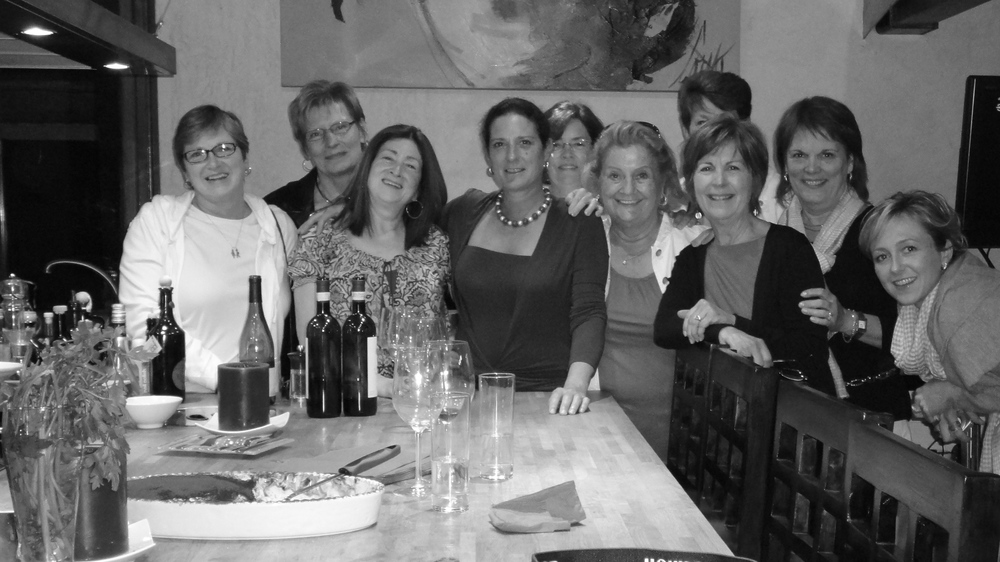 Three years after the trip Elaine's face still lights up when I mentioned Italy.  It wasn't difficult for the two of us to talk about our favorite country for most of our visit.  If you are curious about Italy and the L'Esperta experience, here are a few of Elaine's thoughts.
Ashley: What was your first impression of Italy?
Elaine:  When we arrived in Venice and got into a boat that would take us to the hotel, I thought to myself, 'This is how it all begins?' It was unreal, better than I thought it would be.
Ashley: Why are some of your best memories of the trip?
Elaine:  Chamber Music at the church in Venice, the musicians singing NY NY at Caffe Florian in Saint Mark's Square, the laughter every day.
Ashley: What are your impressions of Italy?
Elaine:  Italians find life joyful. I like how it makes me feel, I feel like a welcome guest. Italy is the most gorgeous country. I remember the colors – golds, oranges, blues.  It's relaxing but exciting at the same time and it never disappoints. Venice was my favorite city  –  there is no city in the world that can compare.
Ashley: What are you looking forward to most on the Tuscany trip?
Elaine:  I imagine it will be like the movie, Under A Tuscan Sun, romantic and beautiful, an American getting taken in by the Italian people. Tuscany makes everything romantic, like you are pretending you are in your 20s again.
Ashley: Why travel with L'Esperta?
Elaine:  I just love how you fill the days.  You know what makes people's hearts sing.
Thanks, Elaine! We can't wait to see you in October!  We have a couple of spaces available on this Tuscan adventure – if you would like to experience Italy with L'Esperta, contact me. I would like nothing more than to show you the Italy that Elaine and I have fallen in love with!