Some people are really good at making connections.  Ann Nyberg is one of those people.   One of her first thoughts when we met and I shared my love of all things Italian was to connect me with the folks at Jovial Foods.  The link between me and a food producer in North Stonington, CT may not be immediately obvious (except that I love cooking and baking) but here is where the story gets even more intriguing.  The owners of Jovial Foods spend most of their year in Italy and what they produce embraces the very epitome of the Italian philosophy of cooking and eating: only the simplest, highest quality ingredients.  It is what I love most about cucina italiana and why I was absolutely enamored by Jovial Foods. Jovial has a variety of products but the most intriguing to me are those made from einkorn. If you have not heard of einkorn, you are not alone. It is an ancient grain, the oldest food on the planet today and in fact is the only grain that has not been hybridized.  As a result, the yield is lower and the processing of the grain so that it can be ground into flour is much more complicated. But the beauty of this untainted ancient grain, is that because it has not been hybridized, it is something that those with gluten intolerances can eat.  (Please note – einkorn is NOT ok for those who have celiac disease.  Einkorn, though pure, is still a wheat) The story gets even better.  Jovial Foods collaborates with small local farmers in Italy who have agreed to grow einkorn, knowing that it is a less profitable grain but also appreciating the quality of the product and reassured by the guarantee that their product will be purchased by Jovial.   The einkorn is milled in Italy, at a mill owned by a family that Carla and Ridolfo know personally.  The same is true for the pasta factory- small family run business driven by personal relationships.  These are fundamental in Italy andfor la cucina italiana. I had a fantastic visit with Heidi at the Jovial headquarters where I learned all about the company. They have been growing by leaps and bounds and recently moved from North Franklin to North Stonington. Their new office and warehouse are on the grounds of the historic Randall's Ordinary Restaurant and there are plans to restore the property (one of the oldest homes in Southeastern Connecticut) and use it for exciting new ventures.  In the meantime, Jovial is busy importing fantastic products (under the Jovial and Bionaturae labels) and offering week long programs in Italy to educate their attendees on cooking with einkorn flour and separate weeks dedicated to 100% gluten free cooking (their line of gluten free products is incredible as well).  They also have a test kitchen with the Desi the recipe master at the healm, and their website is full wonderful recipes featuring their products.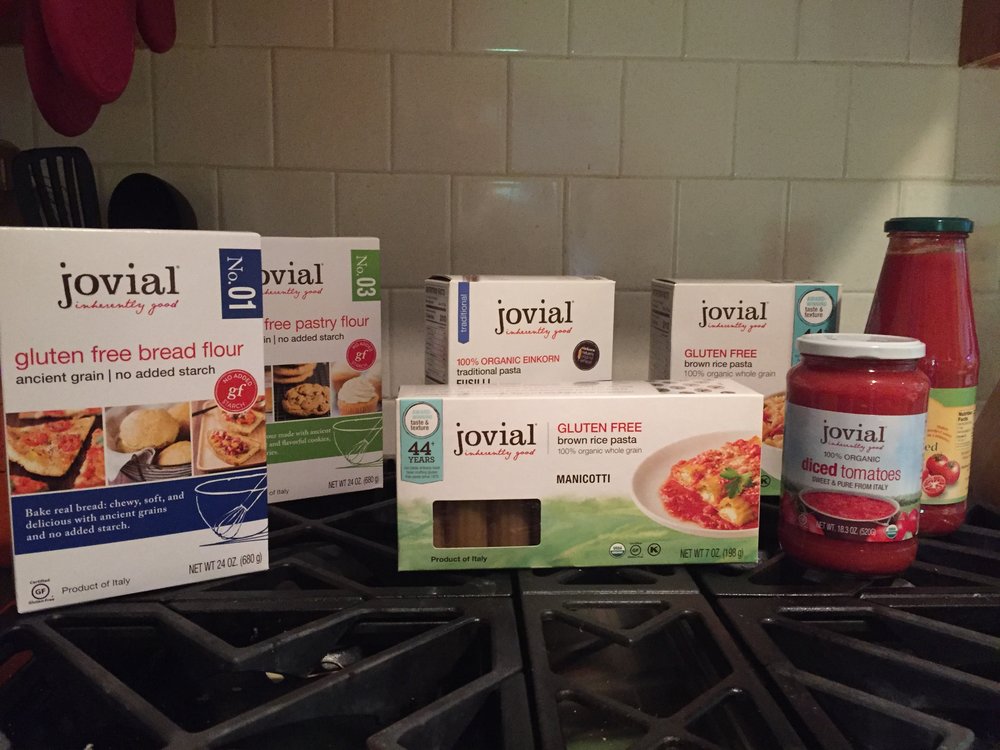 I came home laden with a bag of fabulous products and inspired to get cooking.   I tried the pasta first as it's preparation is quite straightforward.  Einkorn pasta cooks like regular pasta in terms of time but it definitely has a nuttier, more robust flavor which I love.  I made the most of the last of the summer corn and made a corn and bacon pasta.  It was delicious.    The recipe is from Chef Chris Prosperi of MetroBis restaurant in Simsbury, CT.   The prep time was about 20 minutes total and it was a wonderful change from a simple tomato sauce.  The hearty pasta was a perfect compliment to this sweet and smoky condiment. Here is a link to the recipe:  Corn & Bacon Pasta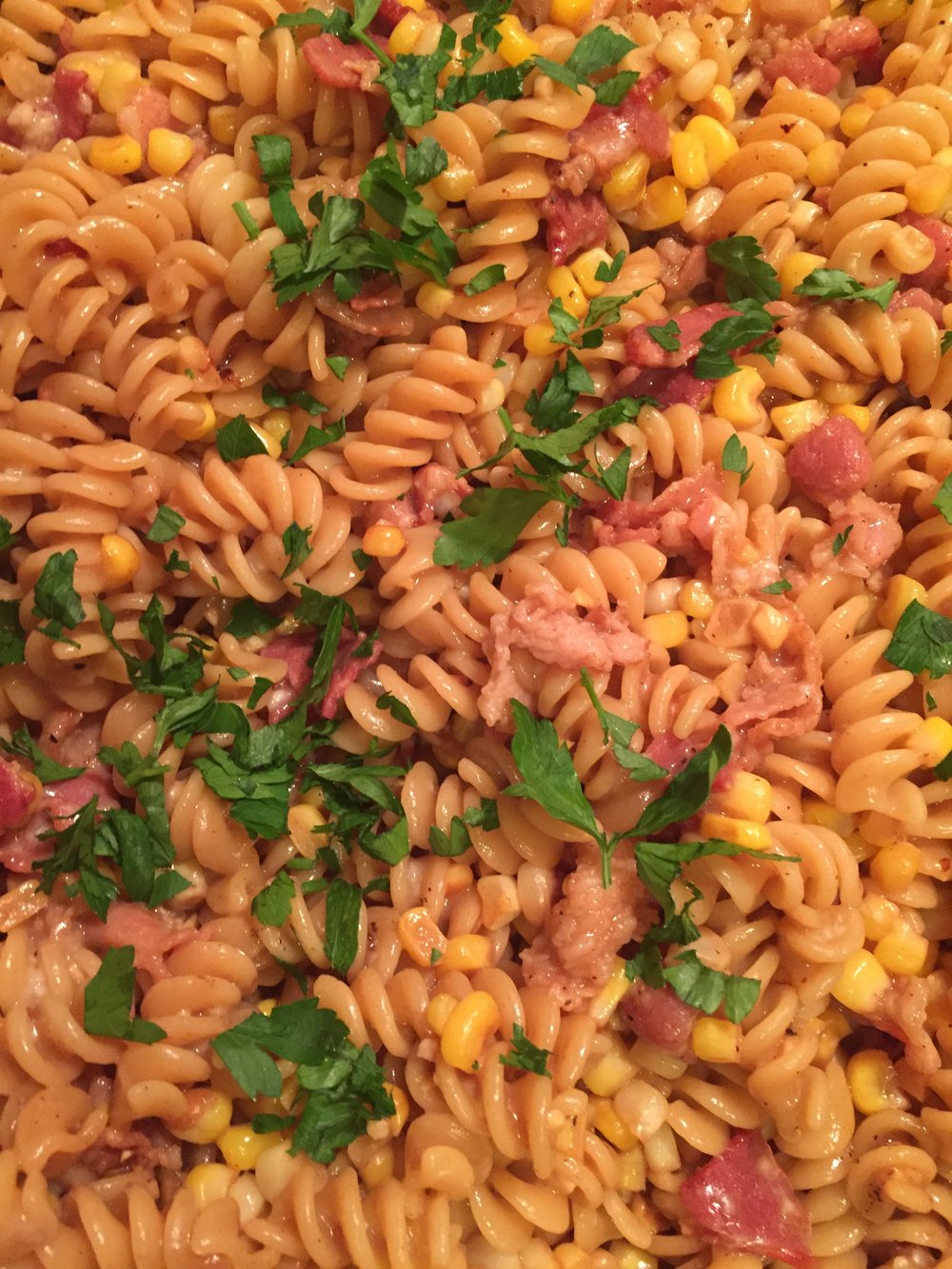 Feeling brave, I then decided to venture into baking with einkorn flour.  The properties of the flour are different from those of your standard all-purpose flour and take some getting used to.   If you can't get to the week-long program in Italy featuring einkorn, I suggest buying Carla's cookbook which takes you step by step through the process.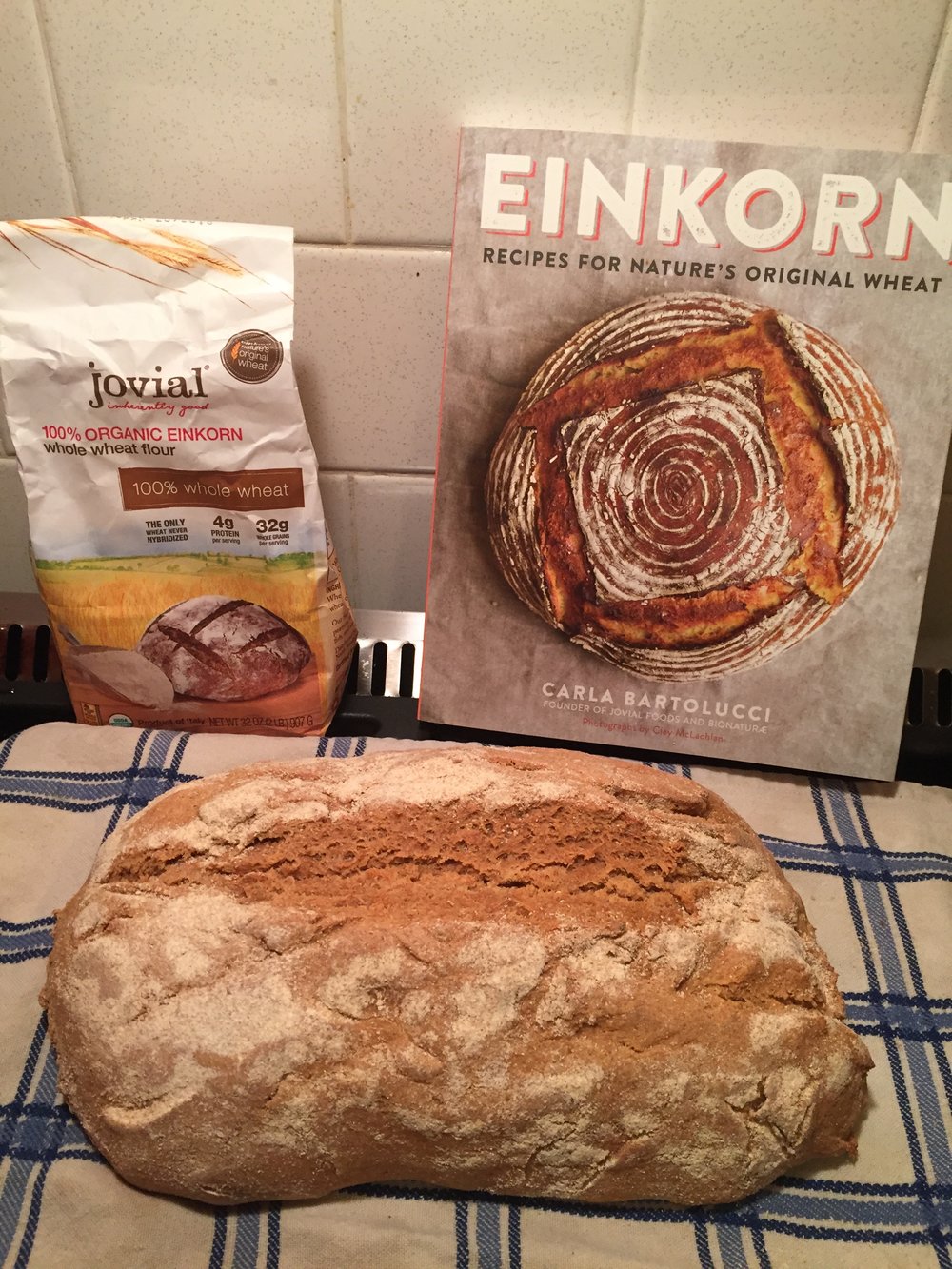 Bread making is a process, one not to be rushed.  This is particularly true with einkorn. The making of the starters is long and takes patience.  It is important that you read through the process of making the starter as well as the entire recipe for the bread you are making before you begin.  This is not something you are going to "whip up" for a pot luck in between the morning soccer game and the afternoon Girl Scout car wash.   Advance planning is necessary but the process (for me anyway) is therapeutic and relaxing.   I tried the whole wheat batard, with some success.  I think the bread was denser than it should have been and when I wrote to Desi at Jovial she encouraged me to keep trying.   She said it takes time to perfect.   I plan on giving it another go soon.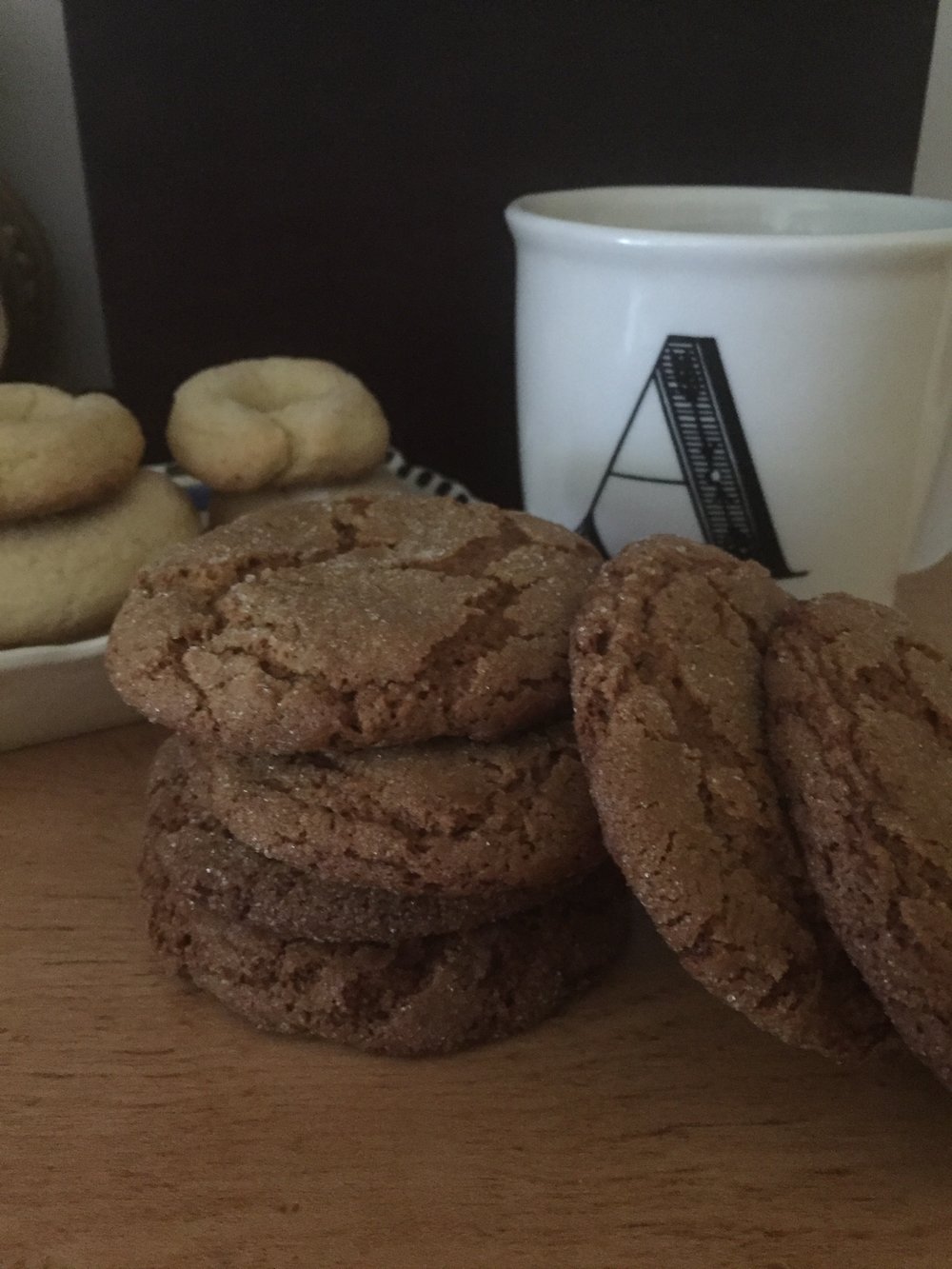 In the meantime, I moved on to baked goods that are included in the cookbook.   The first thing that caught my eye were wine and olive oil biscuits. These wonderful little ring-shaped treats are are something that I adore in Italy. They are not too sweet and the pure flavor of the olive oil and wine really do come through.  I knew I had to make these.  I learned to be patient with the dough because einkorn does not absorb liquids as quickly as other flours.  Following the advice from Carla in the intro of the book produced wonderful results.  The wine and olive oil biscuits were perfect – they transported me back to Italy.  I will only be making them when I am bringing them to someone as I can not be trusted with an entire batch in my presence. I also made the Ginger Cookies which were a huge hit in my house.  I actually had to hide six of them in a closet so I would have them left for the picture above. Whether you are looking for a flour that is easier to digest or you are looking for Italian products of the highest quality, check out Jovial Foods  – who knew this fabulous place was tucked away in my corner of the country?  Thanks Ann Nyberg!!!