We look at the news with a certain detachment because if we didn't we would never make it through a day. Our sorrow and despair for every natural disaster, tragic accident or act of terrorism would be so great that we would sink into a black hole of depression.  So we watch and we mourn quietly, but as casual observers.
And then something happens that hits close to home. Not close in geography but close to your heart.   We identify with what we know, to what is familiar.  In many ways, it is a coping mechanism because we can't possibly deal with all the hurt in the world.  But when something happens to a place you know, a place you love, it cuts like a knife.
Wednesday morning brought sadness.  I woke up for an early yoga class.  As I sipped some water and waited for my clothes to dry, I checked in on Facebook.  Earthquake. In Italy. Again.  I had flashbacks to 1997 and the devastation in my beloved city of Assisi.  I wasn't there but my colleague was and she tells stories of church bells beginning to ring in the middle of the night, jarred by the rumbling of the earth.  This time I thought immediately of the many friends and colleagues in Italy, wondered if they were ok.   The death toll has grown daily as those unaccounted for are finally found and fears are confirmed.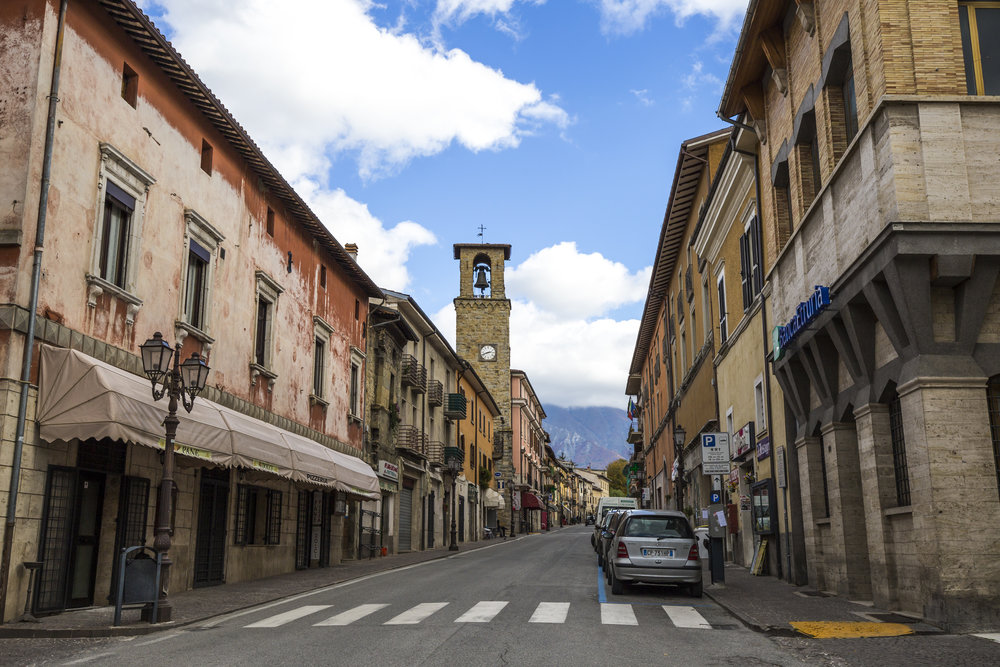 The hardest hit was the town of Amatrice, about 100 miles northeast of Rome.   The mayor said that the city exists no more. The reconstruction will take years, maybe even decades and nothing will ever be the same again. In moments like this, for Italy and Italians around the world, food is the answer.  Gathering around the table is a sign of community, solidarity and fellowship.  And in this case, it is a way to raise money.  You see, Amatriciana, one of the most typical dishes of this region, comes from this very town. Restaurants all over the country (and the world) are encouraged to add Bucatini all'Amatriciana to their menus and to donate a portion of the proceeds to the relief efforts.  Restaurants like Maialino & Marta in New York City are taking the offer (grazie mille, Danny Meyer).
If you won't be able to have a meal in one of the participating restaurants, you could always make Bucatini all'Amatriciana yourself.  I like Mario Batali's recipe.
Then consider a donation to the Italian Red Cross.  Here's a link to the Croce Rosso if you are so inclined. Now until September 30, I will donate 50% of all proceeds from my cookbook, Italy, One Dish at a Time to the Italian Red Cross.  You can order the book here.
I will say prayers for the people of central Italy. It won't be easy, but they are a resilient people and they will rise from this disaster with their usual resolve and determination.  And a plate of pasta.  Always a plate of pasta.