Does it feel like it's been the holidays for months now?  It doesn't help that Christmas commercials begin making an appearance in October or that the 24 hour Christmas music radio starts as soon as the Thanksgiving turkey is on the table. But today we can finally and officially say, "The Christmas season has come to an end". Today is Epiphany, also known as Three Kings Day.  In Italy, it also means the arrival of Befana, the Witch of Christmas.  Yes, I said the Witch of Christmas.   While this may seem like a mashup of holidays, the tradition of La Befana dates back to the 13th century.  The legend says that as the Three Kings made their way to Bethlehem to bring gifts to the baby Jesus, they were joined by people from villages along the way who accompanied them on their journey. One old woman – La Befana – was too busy with housework to make the trip and said she would join them later when she had time.  (I can't help but think how relevant this actually is in today's world.  What do we miss out on because we are "too busy"? )  When she realized what a mistake she had made, she headed out with gifts for the baby, still clutching her broom.  She was too late.   Since then she flies from house to house on the eve of Epiphany delivering the gifts she did not give to the Holy Child to good girls and boys.  And for the less virtuous children:  coal, onions, and garlic!  No milk and cookies for this bearer of gifts.  Italians leave wine and sausage as reinforcements for the Christmas Witch.  I think I am bringing that tradition to the States!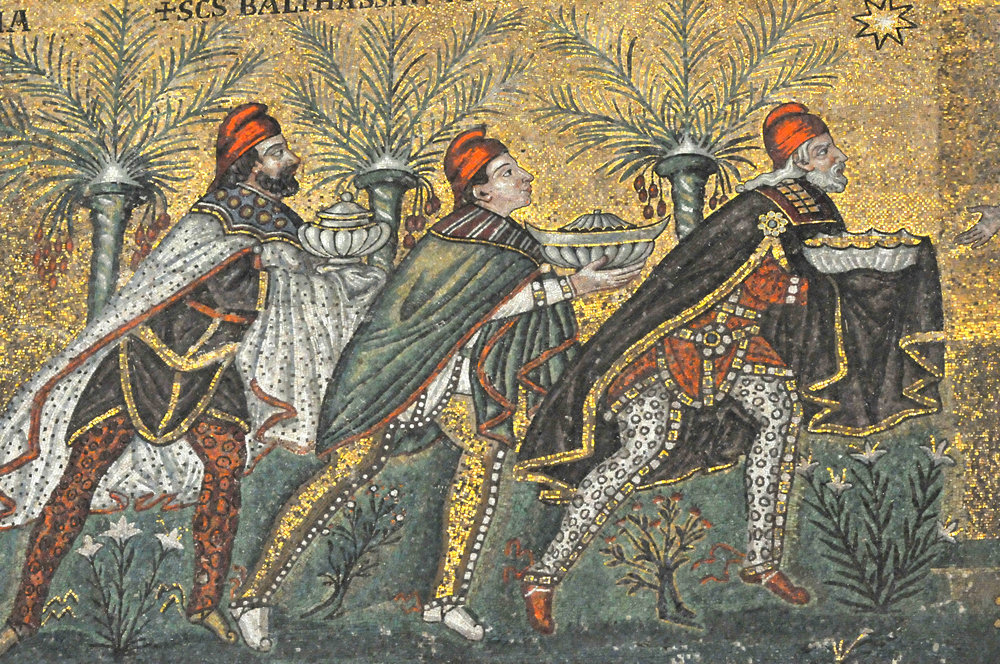 In Italy, the arrival of La Befana is even more anticipated than that of Babbo Natale (Santa Claus) who has only been making an appearance since World War II in Italy.  January 6 in Italy is a fantastic celebration.  While we here in the States are slogging through the first week of resolutions and return to work and school, the Italians are reveling in a long weekend and spending a glorious day with friends and family.  There will be a feast, there will be an afternoon passeggiata, there will be panettone (because that tower of Christmas cakes in the corner of the kitchen isn't going to eat itself!).  In Venice, there is a parade of gondolas commandeered by an army of Befanas rather than gondoliers.  In Rome today there will be Viva La Befana.  A parade that combines the Christian and folklore traditions. There will be 1300 costumed figures, kings, witches, camels and much more.
And one more reason to celebrate:  Italy's annual post-Christmas season sales begin today. Shopping anyone?
Happy Epiphany to you all!