Confession time. Until last month, I had never stayed on Capri overnight. Honestly, I never really thought it was a big deal.  A trip to the island was always a one day excursion, leaving from Naples, Positano or Sorrento.  I loved the island, enjoyed La Piazzetta, soaked up the Capri sun and participated in that great pastime of retail therapy.  I thought I had seen what the island had to offer but now Irealize that I had missed the true essence of Capri.  The last ferry leaves at 5PM and it is only by staying past this bewitching hour that one finally begins to relax and live the island life. When you stay on Capri, you are no longer a slave to time – you don't have to worry about catching that last ferry and there is a sense of freedom and true relaxation.  After an incredible weekend in Capri, I now know what I was missing and I don't want any of you to make the same mistake.  Here is a little mini guide to how to do Capri the way it should be done. Disclaimer:  Capri is not inexpensive.  In general it runs from quite pricey to absurd.  But somehow, find a way to spend 5 days in this glorious spot. It will do wonders for the mind, body and spirit. How to begin your stay:  Arrive in Naples and get whisked away with VIP treatment provided by our partners in Italy.  A driver will meet you at the airport, will take you away to the port where you will board a ferry. Once in Capri, a representative will meet you at the ferry and accompany you to a taxi that will bring you directly to your hotel.  No struggling with bags, no searching for ticket windows, no scouring the ferry schedules. You will feel a little bit like a movie star.  Is that a bad thing???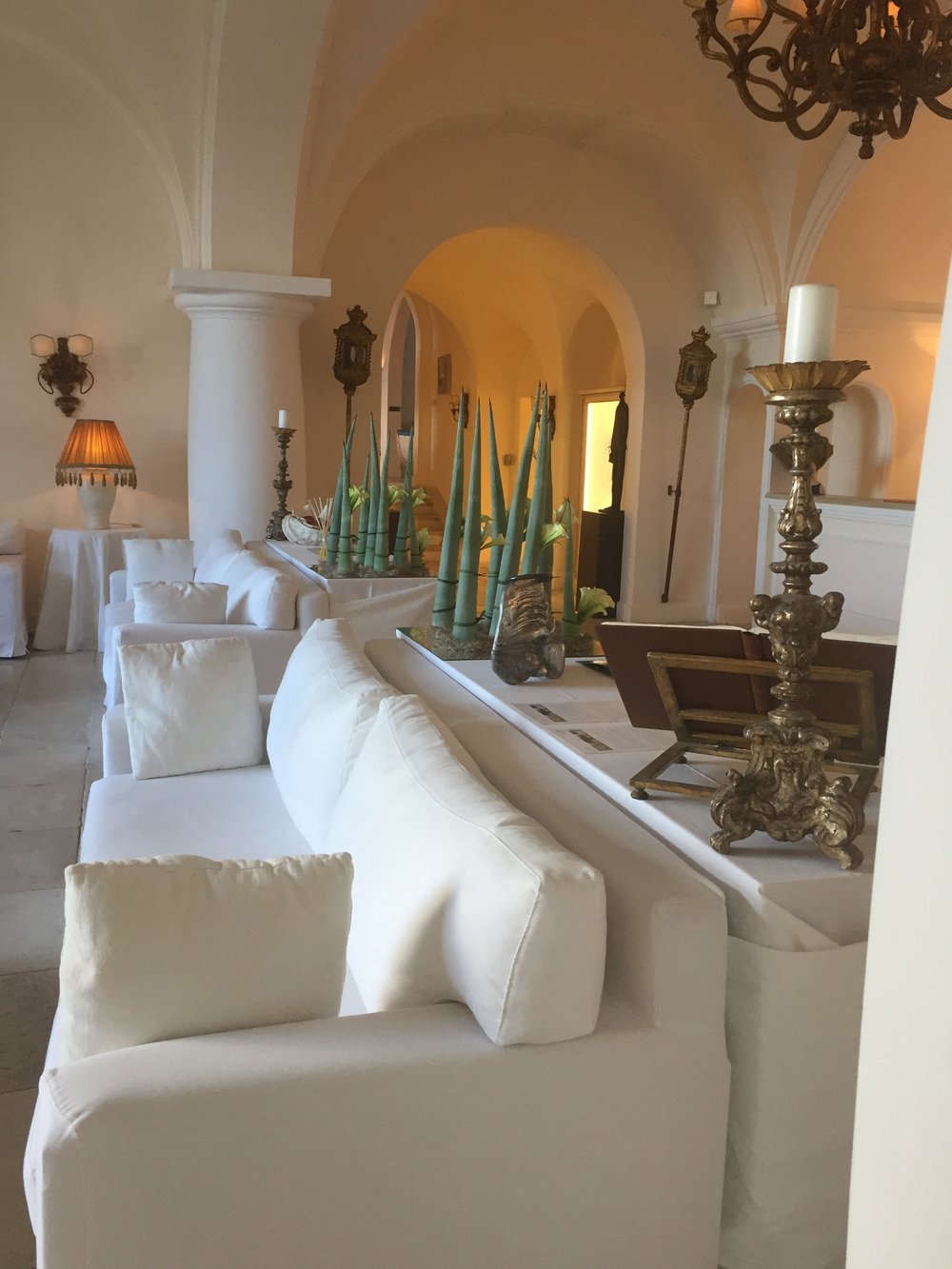 Stay
Capri Palace Hotel Pure elegance, attention to detail, Italian hospitality- this is a place to come and stay for five days, unwind and breathe.
JK Place – welcome to JK Place or should I say "Welcome Home" because that is what it feels like when you step into JK Place.  That is if your home is an ultra luxurious showcase with a stunning view of the marina in Capri.  This is hands down my favorite place on the island. Pool, spa, beach.  Perfection. (I equally love the JK hotels in Rome and Florence.  Same vibe, different city)
Hotel Flora – ok, so maybe the uber splurge is not in the cards for you this time.  Try the Hotel Flora – a gorgeous property located just minutes from La Piazzetta and owned by the same family that owns the famed Quisisana Hotel.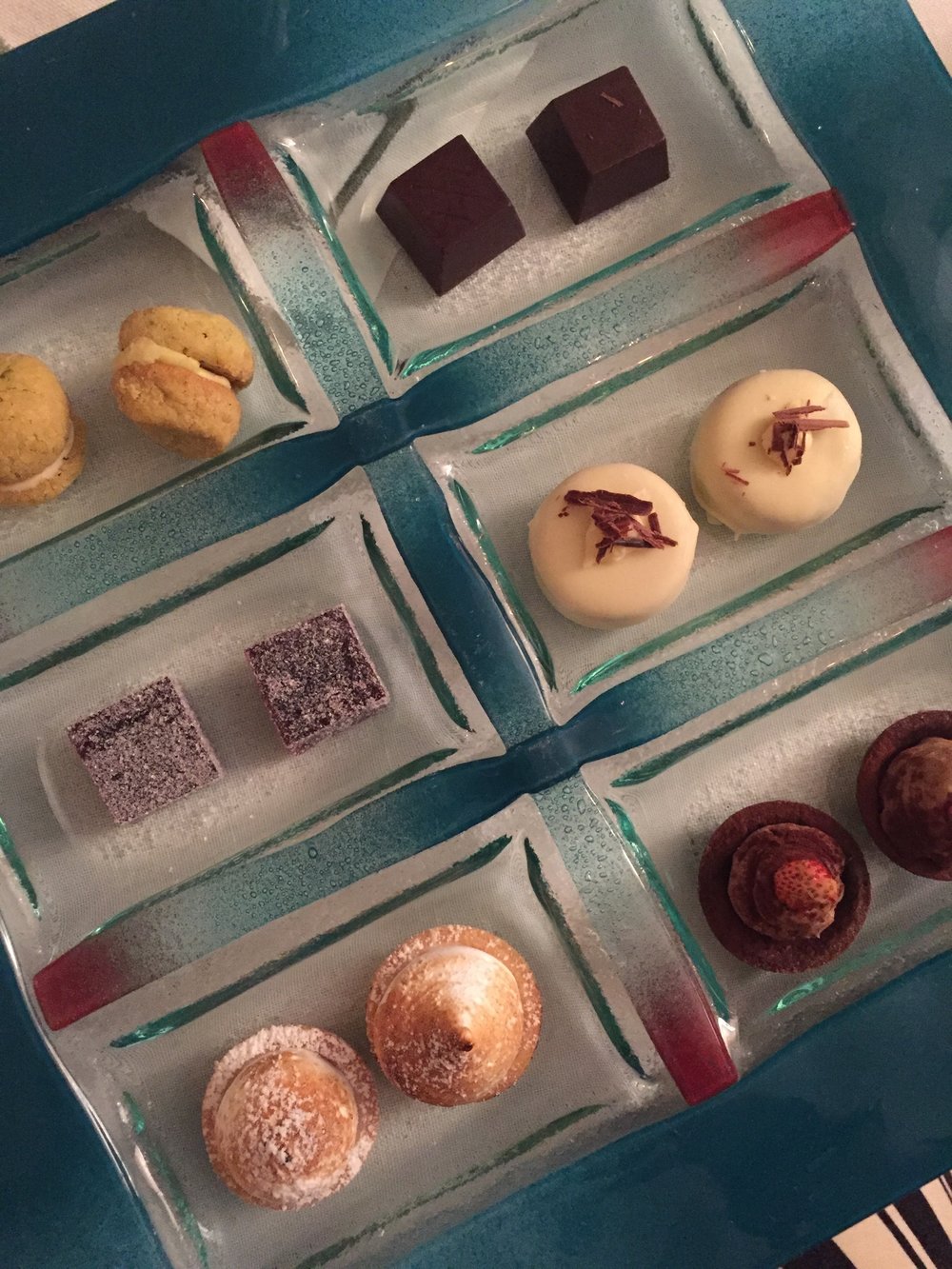 Eat
Lo Smeraldo – there is nothing fresher than fish in Italy.  Especially when you are sitting by the water and I swear they brought the catch of the day up from the sea as we sat there. Fish prepared in the simplest way possible – grilled and dressed with olive oil and lemon.  Heaven.
Da Paolino – eating under the lemon trees is quintessential Capri. 
Don't miss it La Zagara – my travel companion Robin and I agreed that we ate one of the best things we have ever had here.  It was eggplant that was laid in bread which somehow was toasted and then rolled (without crumbling or falling apart by the way).  It was sublime and if I could figure out how to do it, I would make it every night.  I imagine the atmosphere made it taste that much better…. If you are looking for a two Michelin star, over the top dining experience, head to Anacapri for dinner at the
Restaurant L'Olivo in the Capri Palace Hotel.  We had an exceptional experience there – even jet lagged and awake for 48 hours.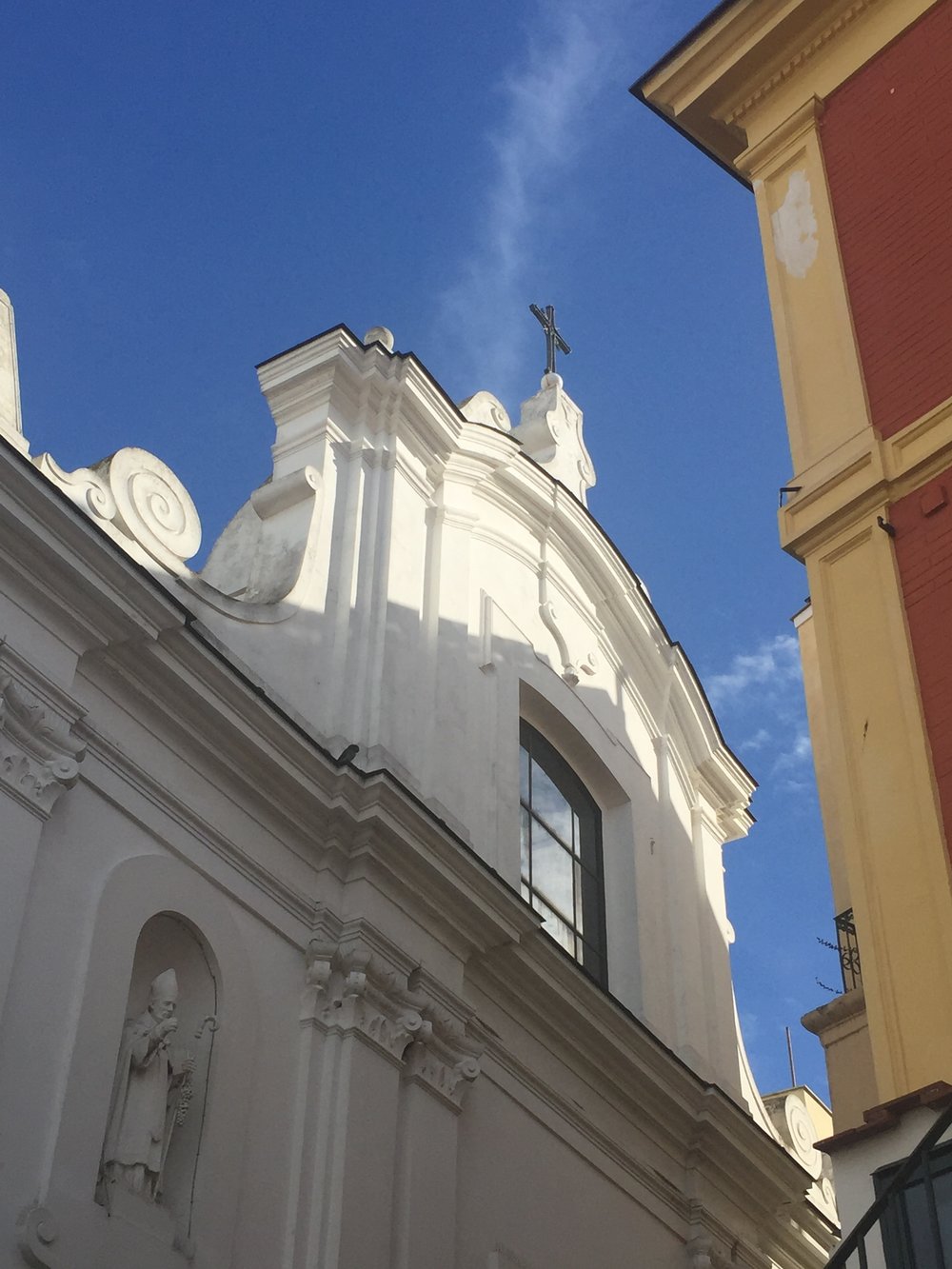 Do
Chairlift – there is a 13 minute chairlift ride that takes you from Anacapri to the top of Monte Solaro.  There is not a better view on the island.
Hike to Villa Jovis – Capri was trendy long before the influx of American tourists "discovered"it.  In fact, it was a favorite spot of the Emperor Tiberius in the first century B.C..  He built his villa here and ruled the Roman Empire from Capri for years.  It's a beautiful walk to the Villa Jovis from the piazzetta (about 1 hour).
SHOP – it's too tempting not to shop on Capri.   Sandals made to order in an hour, haute couture and intoxicating perfumes from Carthusia.  You deserve it…
Spa – after all the touring and shopping, a day at the spa is definitely in order.   JK Place has one of the best on the island (you can book appointments even if you are not staying there)
Beach Clubs – Beach time in Capri is different than in the States.  There are not long stretches of sandy beaches.  Rather, make your way to a beach club where you rent umbrellas and chairs, indulge in lunch at the restaurant and soak up la dolce vita. A favorite spot is La Fontelina, set right off of the Faraglioni.
Capri. It's a must.
A very special thank you to my dear friend Mario Staiano of Privilege Italia for showing me "his" island.  We were treated like queens and it was truly an unforgettable experience. Grazie mile Mario!