Today's blog post is in honor of this gorgeous couple.  Caitlin and Trent were married on Saturday in Texas on what I imagine was a magnificent day.
I have been planning the Linduff honeymoon since January and now at long last the newlyweds will be jetting off to Europe for two weeks of relaxation, romance and fun.  Friends and family have been able to share in the joy of the honeymoon through a registry from which they could gift very special honeymoon experiences to the lovely couples – wine tastings, breakfast in bed, spa days and more.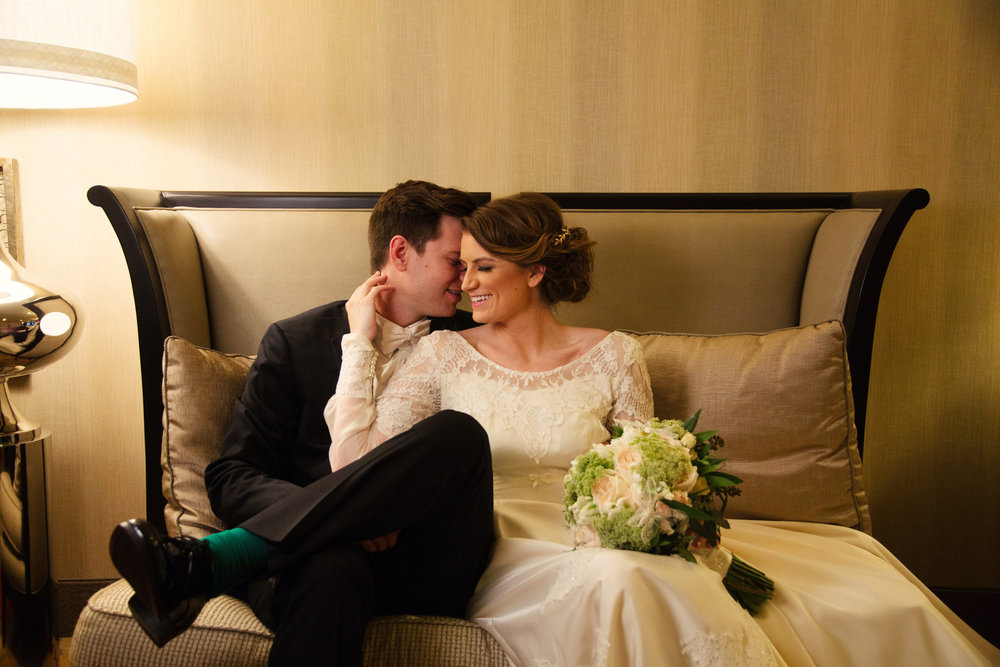 L'Esperta has taken care of every detail from hotels to transportation to private tours and all that's left for Caitlin and Trent to do is pack their bags, grab their passports and get to the airport.
The packing is a very personal thing. I will tell clients not to over pack but some will still insist on packing 11 pairs of shoes and more than one pair of leather pants to be ready for any occasion.  Really, those decisions are up to you.   But I will offer some advice for your carry-on – this is specifically created for honeymooners but most items are useful for any one traveling abroad. 
Passports – don't forget them.  Just don't.  It makes for a bad start to the honeymoon.  And no, you won't look back and laugh someday.
Thank you notes (pre-addressed and stamped) – I know this may sound lame but I am a stickler for thank you notes so I had to include this.  The thing is, as much as you want to bask in the glow of your marital bliss, there WILL be some downtime, especially on a 7 hour flight to Europe.  Get some of those notes done pronto so you can check it off your to do list before you are even back from the honeymoon.  Having them pre-addressed and stamped means that all you have to do is pop them in the mailbox when you get home
Guide Books, Recommendations – let's be honest.  Have you even had a minute to check out your honeymoon destination?  Not likely.  The flight over is the perfect time to pour over the suggestions, recommendations, guide books and itinerary.
1st Night "PJs" – hopefully your luggage makes it to your destination.  But if it doesn't, you want to make sure you are prepared for your first honeymoon night with your new husband.  Of course, not having "PJs" is not the worst thing in the world….
Snacks –  though you will be over the moon with happiness, you will also be tired, hungover and probably hungry (brides forget to eat for long stretches during the wedding festivities).  And let's face it:  airplane food is dismal.  Bring your own snacks so you start the vacation feeling good and nourished.  Great options are apples, trail mix, nuts and these energy bites that I found on Pinterest.
Empty Water Bottles – while you can't bring water through security, you can bring an empty water bottle which can be filled once you clear security and while you are on vacation.  And unless you are vacationing in Mexico (or somewhere else where drinking the water is not recommended) you can fill the bottle during your stay instead of buying bottle after bottle of water.  The water in Italy is excellent and abundant around the cities.
Extra Chargers – In addition to making sure that your phone has a full charge before departing, be prepared to bring chargers (and adapters if you are travelling internationally) for all of your devices.  I also highly recommend a portable charger like this one from Jackery.  We are so dependent on our phones for emails with reservations and boarding passes, for maps and even as a camera that it is difficult to be without it
Pashmina –  Here is the great airplane paradox:  when you first board a plane, you will feel like you are walking through the Sahara desert at noon,  but just a few minutes after take off the temperature will drop approximately 40 degrees leaving you shivering and miserable for 6 hours if you are not prepared.  I always bring an oversized pashmina which I can wear as a scarf, strip off when I get on the plane and then open up and use as a wrap/blanket during the trip.
Sunscreen wipes –  a sunscreen bottle will not clear security and if you do lose your  luggage you certainly don't want to be without sunscreen whether you are going to the beach or touring the ruins of Rome.    These wipes are ideal to throw into your carry-on.
Have NOT – anything that might be "embarrassing" to explain to the TSA officer should be left at home.  So basically, anything you received from "the girls" at your bachelorette party.  Don't bring it. Please.
Buon Viaggio Mr. & Mrs. Linduff – I hope you honeymoon is a perfect start to a beautiful life together!