How many times do we say it:  I don't need anything. Every, it seems, is trying to scale down, minimize, embrace the life-changing magic of tidying up.….
But then come the holidays. Gift giving time. And we want to give gifts.  We want to give to those we love, care about and appreciate to show them just how much they mean to us.  For some reason, we NEED to do this.  We wrack our brains for the perfect gift, the one that will be meant just for them. It's almost a test:  how well do you know this person?  Do you know what makes them tick, what they love the most, their favorite color, flavor, scent, author?
I may be biased given the business I am in, but we as a family have moved from the material stuff to giving the gift of travel and experiences.  We gave Broadway tickets to our daughter for her birthday, Christmas gifts this year for everyone in our family will be in the form of a trip to Ireland where we will be attending a fabulous wedding next summer. So there will not be piles of presents under the tree, we will not be opening for hours.  Instead, we will linger over a delicious holiday breakfast, complete with Tintorettos (recipe courtesy of Italy Magazine) and we will enjoy each other's company.  Something that in our busy world we have the opportunity to do very infrequently these days.  I have to tell you, I just can't wait.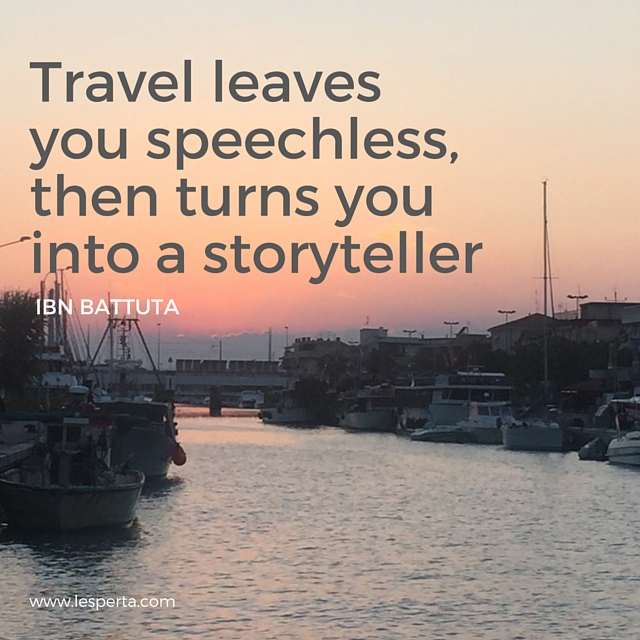 Another thing to consider is a gift for someone who has already planned a trip.  Why not find out what activities are available where they are going and book a tour, activity or dinner for them while they are on the trip.  I have clients who received given wine dinners or guided tour of Rome as gifts and I can tell you that it is a most welcome gesture and the memories last a lot longer than that throw pillow or pair of socks.
The gift of travel is truly the gift that keeps on giving.  BONUS: The best is one that includes you as well. Sure, it's sneaky but guess what? No one will question it, you get a vacation out of it & get to share the experience with your loved one.  Trips don't have to be elaborate.  It can be a weekend away, a day skiing or sailing or even a train trip to a nearby city.  Of course, more elaborate trips can easily become a gift. Maybe there is a trip you have been planning to take. But calling it a Christmas present and forgoing other gifts makes a trip that may never have happened suddenly become a reality.
It's time to share the world with those around you – what better way to express your love at the holidays?