Earlier this month, I read a great article from Italy Magazine about Skiing in Italy.  You can check it out here.
Reading it took me back to when I was living in Rome as a student in business school.  After our midterm exams finished up in February, we would hop on an overnight train to the town of Brunico in the Dolomites for a long weekend of skiing and German culture.  That's right:  German culture.  The region of the Sud Tirol is more like Germany than Italy.  We stayed at a bed and breakfast that looked like it belonged on the set of Heidi.  We slept under the most incredible down comforters which were so cozy that I was tempted to forgo the slopes and stay in an Alpine induced coma all day.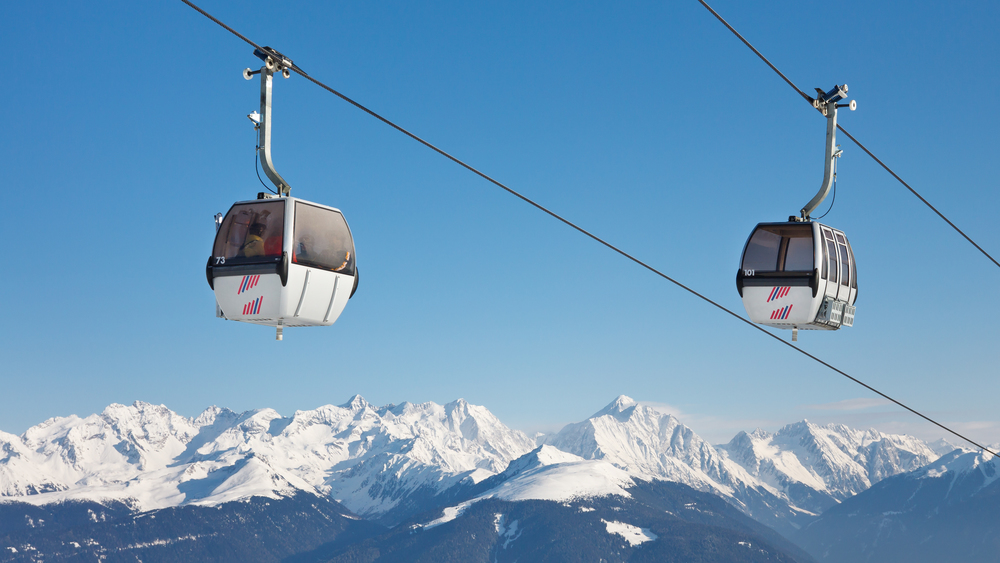 But then I smelled the aroma of apple strudel wafting from the kitchen.   There really is nothing like the smell of apples and cinnamon to drag one's sorry butt out bed.   The big slab of apple strudel and a caffe latte kept us fortified for a morning of incredible skiing.  We took a break at the mountaintop lodge, settled ourselves into the lounge chairs and tucked into a lunch of, you guessed it, bratwurst and German beer.   Buon appetito!   The afternoon was as stellar as the morning.  Apres ski we had a walk around town before feasting on polenta and mushrooms with a great bottle of red wine.  Bellies full, legs aching and a little sunburned, we headed back to the inn.  It was time for bed.  And the countdown to our morning apple strudel.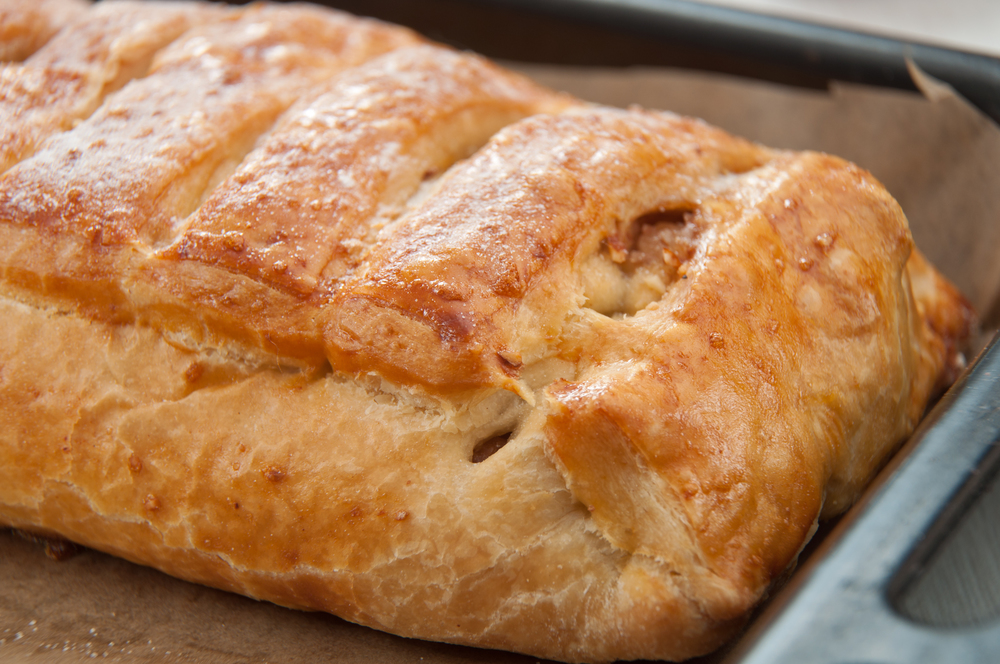 I have searched high and low for a recipe that takes me back to Brunico and that wonderful BandB.  It must have been the mountain air or the expert hand of our hostess but nothing is quite as good.  This apple strudel recipe did come close, however.  I hope you like it.   And if you make it, PLEASE eat it for breakfast.  Trust me.
Tastefully yours, Ashley