Carnevale – the festival leading up to Mardi Gras and the commencement of Lent – begins in Venice tomorrow.   Visitors make the trip to La Serenissima from all around the world to experience Venice as it may have been in the 18th century.   Ambitious participants wander the streets decked out in elaborate costumes and striking masks that transform the city into a surreal stage set.  A favorite pastime is posing which the revelers will do for 10 or 15 minutes at a time without moving.  They will pause on the bridges, in the arcade of Saint Mark's Square or alongside a row of gondolas.  The effect is dramatic, just as it is supposed to be.
To me, the best part of Carnevale, is the presence of cenci, the yummy signature treat of the season.  The Italians are always so good at making sure there is a traditional sweet for every holiday:  panettone for Christmas, colomba for Easter, zeppole for San Giuseppe.  And of course, Carnevale brings cenci.  Cenci means "rags" called such because of their appearance.  They are fried strips of dough tossed in powdered sugar.  They are sweet, crunchy, messy and yes, delicious!   Eating them is all a part of this holiday season which, before the American Halloween took Italy by storm, was the only time of the year when children dressed in costume, marched in parades throwing confetti and of course, ate cenci.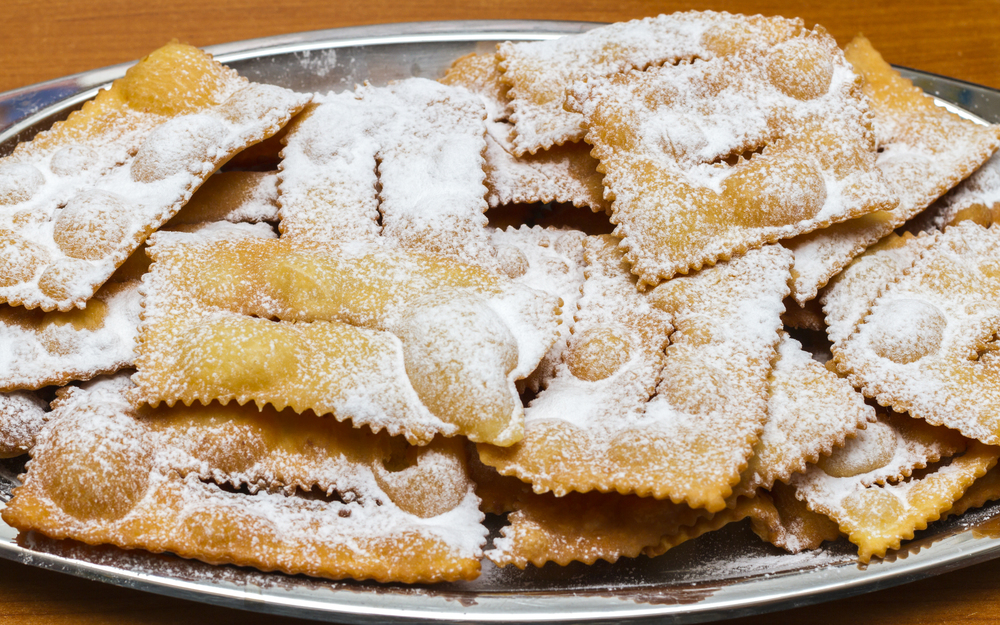 Here is a wonderful recipe for the Carnevale treat.  Eat them right after they are cooked  – they are best this way.  You have until March 25th to indulge.   After that, it's 40 days to wait until the Easter goodies.  More on that in April….
Tastefully yours,
Ashley