Italy loves its saints.  Not sure if it is truly a religious fervor or a good excuse for a party.  I am leaning towards the latter.   There is however a true reverence for the saints and each city has a patron saint to protect and watch over its citizens.  June 24th is the feast day of St John the Baptist.  He is the patron saint of the city of Florence and his day is celebrated with over a week of revelry and games culminating in a fireworks display over the Arno River on the night of the 24th.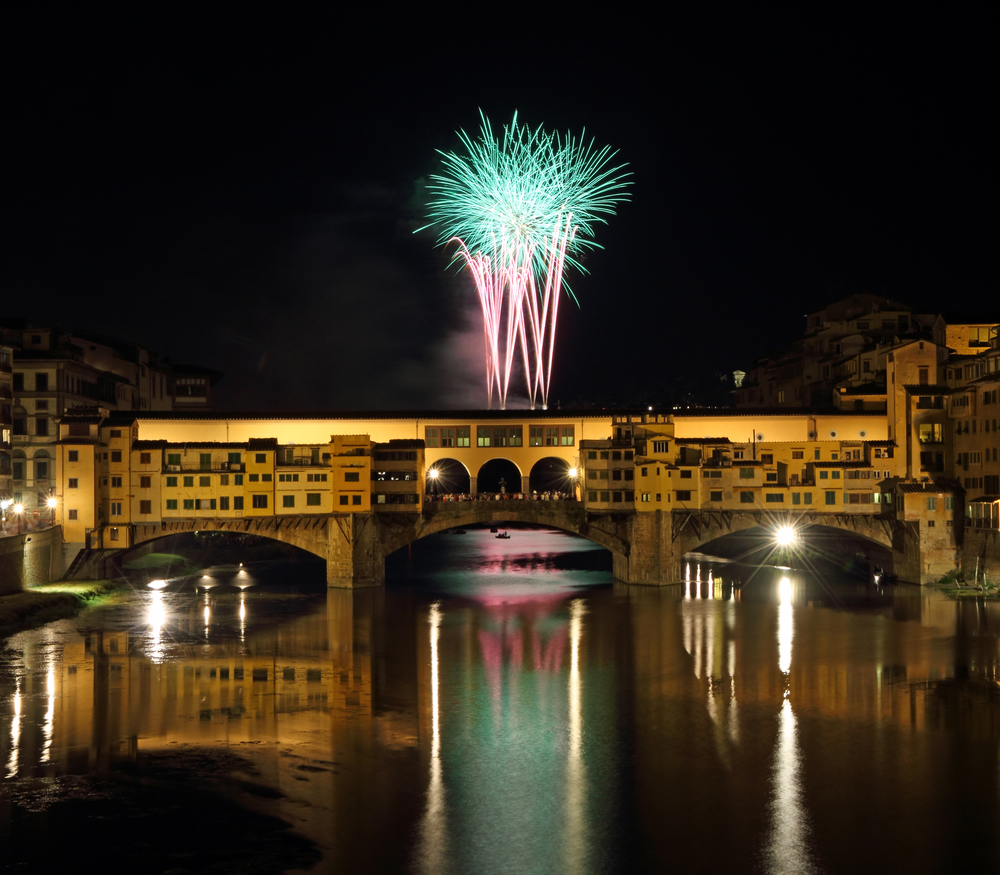 The Italians celebrate in funny ways.  We bring out 50 year traditions  – they go back 400 years or so.  One of the highlights of the Feast of Saint John is calcio storico or historic soccer.  The only thing that resembles modern day soccer is the round shaped ball.  The city is divided into quarters and a team is formed from each one.  The players wear traditional 16th century costumes.  But only on the bottom. They are bare chested and dressed in colorful pantaloons and tights.  I'm not complaining  – a six pack seems to complement the pantaloons well.  The final match they then proceed to the square in front of Santa Croce church where makeshift stands and a dirt field have been erected and they play a game more like rugby and WWE for the glory that is given to the winning neighborhood. Sadly, this year the final match which was to be held today has been cancelled.  The tension has been high all week and the mayor of Florence is afraid that what is supposed to be part of a celebration of this beautiful city will end poorly.  It's too bad.  I have wonderful memories of sitting in the stands with my friend Shannon and watching this curious spectacle that really can be seen no where else in the world.   We had followed the parade and flag wavers to Santa Croce and were grateful that we somehow managed to score tickets to what was a very popular event.   Following the match we had Chinese food and then watched the fireworks before the obligatory gelato and bus ride home.  It was one of the few times while I was living in Florence that I felt like one of "them". 
Thank you San Giovanni for a beautiful day!