Unfortunately, at this time of year, I may as well be living in a tree because:
A – I am officially the shortest member of my family and as such am called all sorts of names, including Shorty and Elf, and
B – I will make enough cookies in the coming weeks to officially be considered a member of the Keebler clan. I love baking and every year I stick with the staples and "must haves"  –  peanut butter blossoms for Doug & Caitlin, meringues for Kendall, Santa cookies for Ryan – but I always try new recipes for my platters.  Here are my tips for making great cookie platters:
Keep it simple – choose four or five types of cookies. More than that gets too overwhelming.
Choose a couple of cookies that freeze well so you can get a head start on your baking.  Having to wait until the last minute for all of your cookies makes for a very stressful holiday.
Consider the colors and textures of the cookies – it is good to have a variety for a beautiful presentation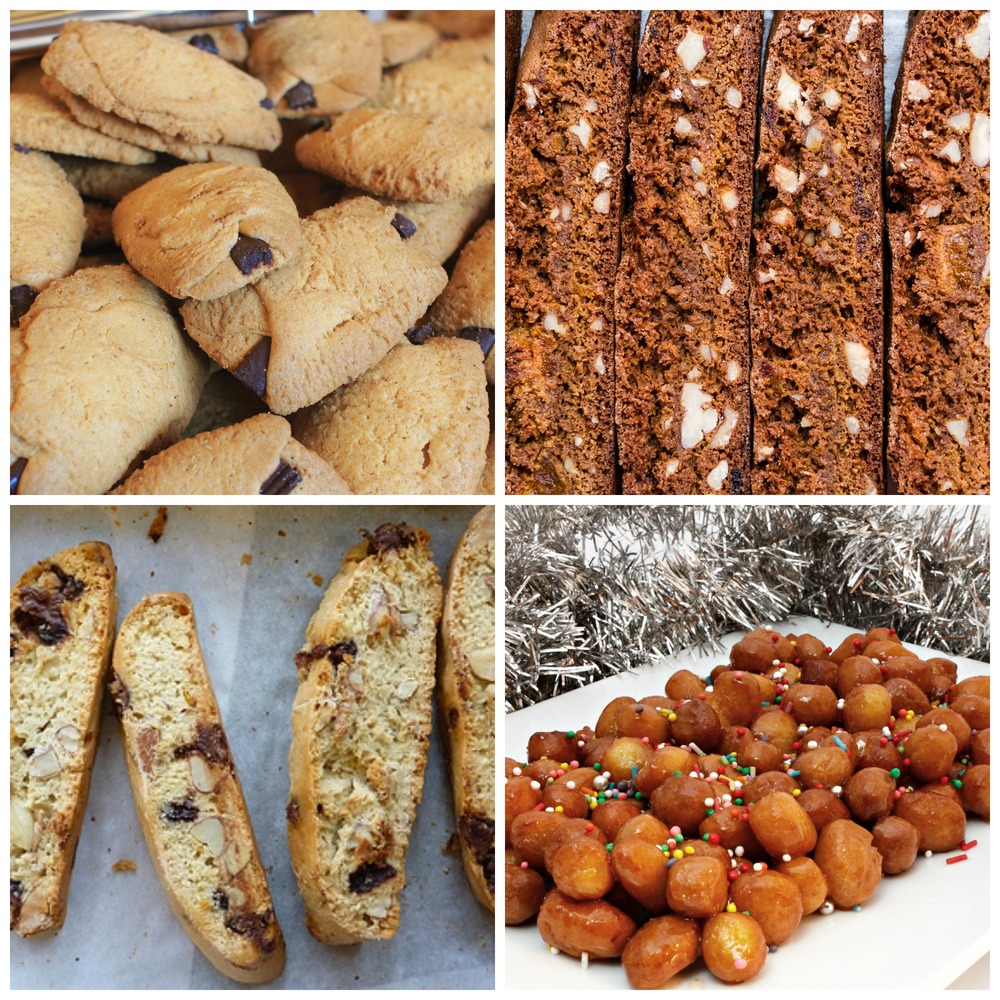 Because I prefer cookies that are not overly sweet, I tend to do a lot of Italian cookies which are by nature not as sweet as their American counterparts.  Here is what will be included on my Italian cookie platters this season:
Biscotti – 2 varieties (chocolate almond and cranberry pistachio) – Many people are intimidated by biscotti and think they are difficult to make.  In fact, they are actually quite simple and though they do require a double baking time (biscotti means twice cooked), one batch is cooked up all at once and usually take less total time than a standard batch of cookies. Here is one of my favorite recipes:  Orange Chocolate Biscotti.
Pizzelles – these are truly an Turney family tradition.  My father-in-law was positioned in front of the pizzelle iron for days churning out these cookies.   Paul passed away three years ago and our kids insisted that we buy an iron to carry on the tradition.  They are never as good as his, but they are a pretty good substitute.  Plus, thanks to our friend Sherrilyn, we learned that they can be greatly enhanced with a layer of Nutella between two cookies.  Really, when you add Nutella to anything, it is instantly even more awesome.
Brutti ma Buoni –  gluten-free does not have to mean flavor free.  These diving morsels are made with sugar, egg whites and nuts.  They are mildly addictive but really good for you.  Nuts = protein. Here is the recipe:  Brutti Ma Buoni
I brighten up my platters with little wrapped candies – torroncini are my favorite.  These are everywhere in Italy during the holidays. They are an almond and/or pistachio nougat covered with chocolate, lemon, orange or vanilla coating.  I found delicious ones last time I was at Eataly:  torroncini
Sweet tidings to you all! I have to run now  – my kitchen timer is going off.
Tastefully Yours, Ashley