The cradle of the Renaissance, the home of geniuses such as Michelangelo, Donatello, Brunelleschi, and Galileo to name a few. The city has a population of about 500,000. It feels small and intimate.  Much of the historic center is closed to traffic making it truly a living, walking museum.  Sure it's crowded, sure there are lines, but it has an elegance and sophistication that transports you to another time.  Florence is loved by all.
Fun Facts
Florence was the first city in Europe to have paved streets (in 1339)
The cathedral of Florence (Il Duomo) took about 140 years to build
Florence is divided into four neighborhoods (quartieri)  – Santa Maria Novella, Santa Croce, San Giovanni and Santo Spirito.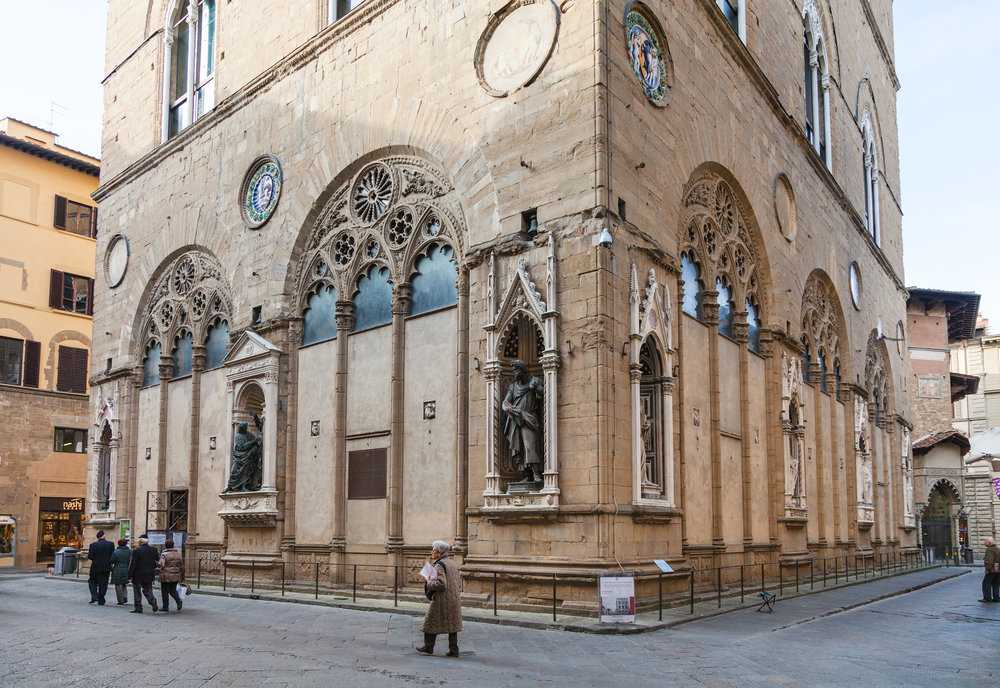 Don't Miss
Off the Beaten Path
Orsanmichele.  It is quite possible that you will zip right by this treasure on the way from the Duomo to the Piazza della Signoria, in search of a cappuccino at Rivoire or a decadent Massimo Bottura lunch at Gucci Garden.  Big mistake.  This oft-overlooked building is filled with fascinating history as well as gorgeous art and architecture. Built in the 9th century, its origins were as an oratory and it was then converted into a granary in the 13th century and eventually was consecrated as a church. Even before you enter the building, make your way around the exterior for an exhibit of statues created by the who's who of the Renaissance sculpting world (Donatello, Ghiberti, Giambologna, Verrocchio).
WAY off the Beaten Path
The Ferragamo shoe museum.  A must stop on any fashionistas visit to Florence.  Because, shoes.  Opened in 1995, this little collection is a wonderful representation of the Florentine artisan tradition and the Ferragamo family business.
Experience
463 steps to the top of the Duomo.  You can't not do (of course, if you are claustrophobic or have a fear of heights, you may reconsider). What a view!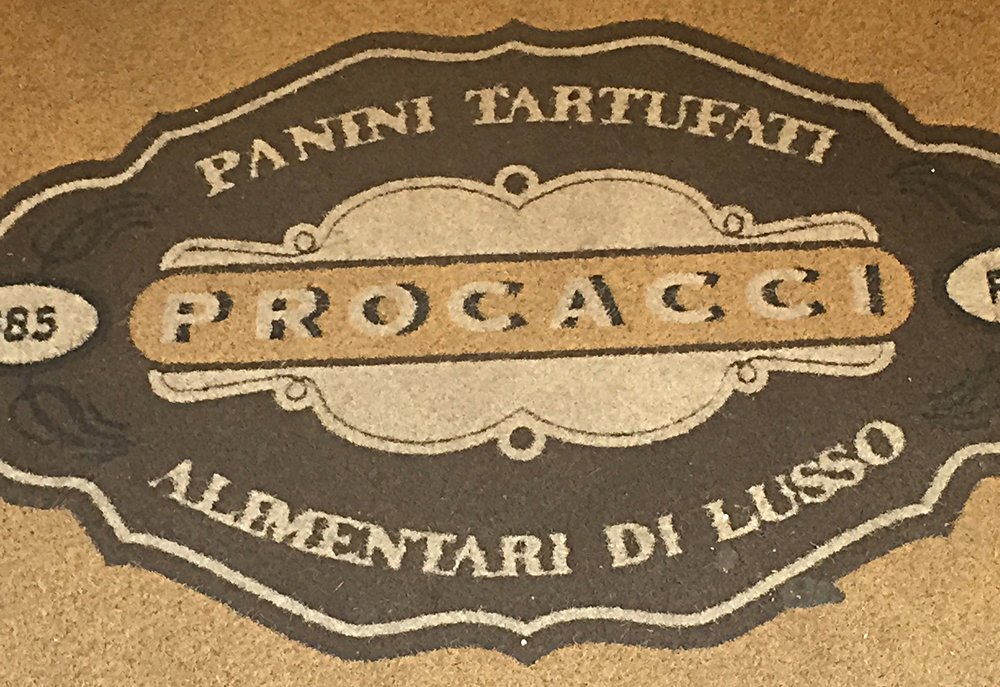 Eat
Pappa al pomodoro, ribollita, panzanella, bistecca alla fiorentina. These are all ultra traditional foods in Florence and I think you must try them all while in visiting (depending on the season).  Many will also insist that a lampredotto sandwich be on the list but as I am not a fan of tripe (or innards in general) I can not speak to this.  I will tell you that a truffle and butter panino washed down with a glass of prosecco at Procacci is just this side of heaven.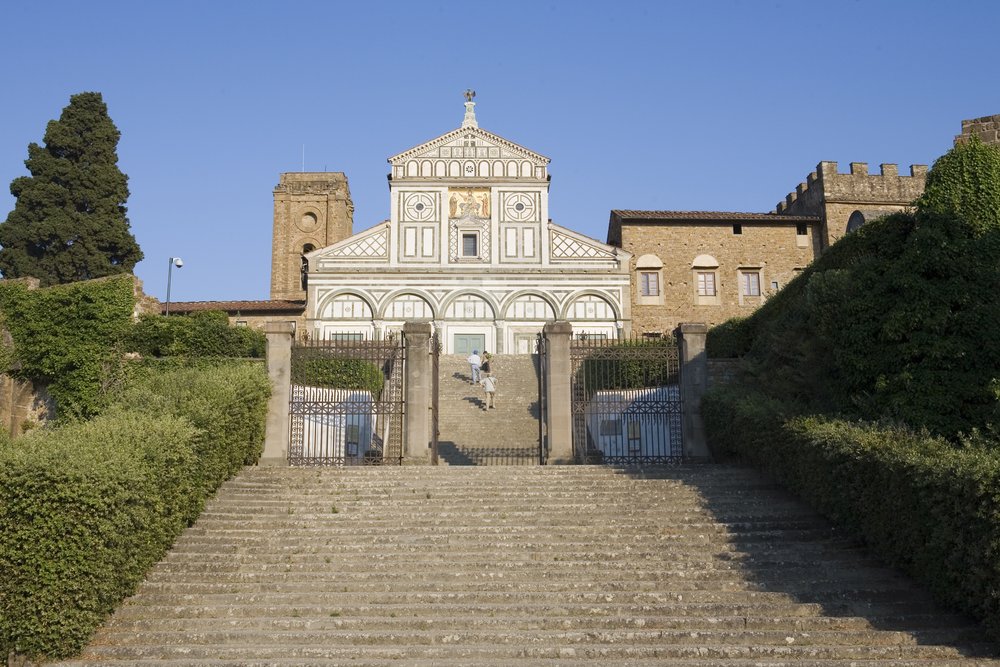 Pray
San Miniato al Monte.   In the late afternoon, take a walk across the river, through the San Nicolò district and up to Piazzale Michelangelo.  Enjoy the view overlooking the city and then continue to San Miniato, perched above the square. In the late afternoon, you will be able to take in the church in peaceful meditation while listening to the monks sing mass in Gregorian chant.
Love
Farmacia di Santa Maria Novella – from the moment you enter through the enormous wooden doors of the building, you are greeted with an intoxicating fragrance that immediately soothes the body and mind.  Here in the 14th century Dominican monks began to cultivate medicinal herbs and became the first to ever sell rose water ( a disinfectant used during plague years). The apothecary has been in continuous operation since then its shop opened to the public in the 16th century.  The Farmacia now produces a line of home fragrance as well as perfumes and bath & body products.  A perfect souvenir.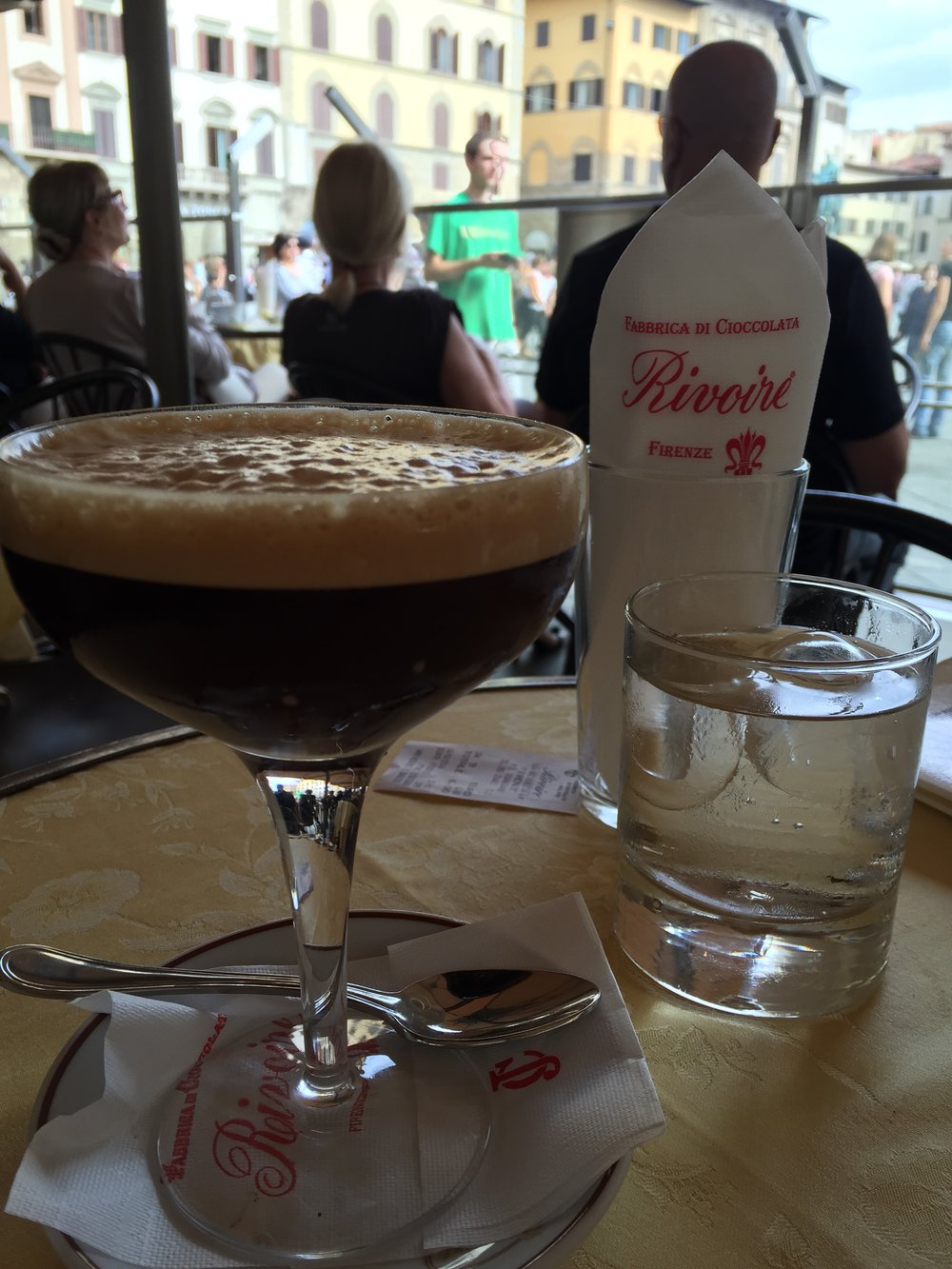 Drink
Caffè Shakerato at Rivoire  the epitome of iced coffee – an espresso poured over ice and shaken (not stirred) until icy cold and foamy, no dairy needed.  Sure they offer caffe shakerato at bars throughout the city, but there is something downright decadent about drinking one at an outdoor table in Piazza Signoria while taking part in the very best pastime:  people watching.
Stay
JK Place – perfection.
More Florence Love
Totally Tuscany – Trip Wrap Up