Today is Tutti Morti, the Day of the Dead in Mexico, All Souls Day on the Catholic calendar and in Italy.  It is a day to remember loved ones who have passed and to truly honor them.  In italy, family members get dressed up ad visit the graves of the deceased.  There are traditions that vary from region to region:
Lombardy: in some parts of this Northern region, people put a bottle of fresh water in the kitchen so that the dead can quench their thirst.
Friuli Venezia-Giulia: some leave out a lamp, a bucket of water and a little bread, so that the dead can find their way home and, once there, eat and drink.
Veneto: people offers traditional biscuits, known as the "ossi da morti" (the bones of the dead). These cookies are popular in other regions of the north, such as Piemonte, as well as in Sicily, albeit recipes differs slightly from an area to another.  Here is the recipe that I like the most:  Ossi da Morti
Trentino Alto Adige: bells ring to call the dead to their homes. The table is set for them and the fireplace is kept going for the whole night. 
Piemonte and Val d'Aosta: just like in Trentino Alto Adige, the table is often left set for the dead to feast. 
Liguria: people cook broad beans and chestnuts and, in the past, it was traditional for grandparents to tell scary stories to their grandchildren.
Umbria: cakes known as Stinchetti dei Morti (the shins of the dead) are popular in this region and they are served to ease the sadness of this day.
Abruzzo: lamps are left lit and the table set, while children go to bed with a bag of broad beans and candies, to symbolize the link between past and present generations.
Puglia: so called "stockings of the dead", filled with candy, are left out by the children
Sicily: people let kids believe that, if they pray and they are good, they will then receive gifts from the dead.   -From www.lifeinitaly.com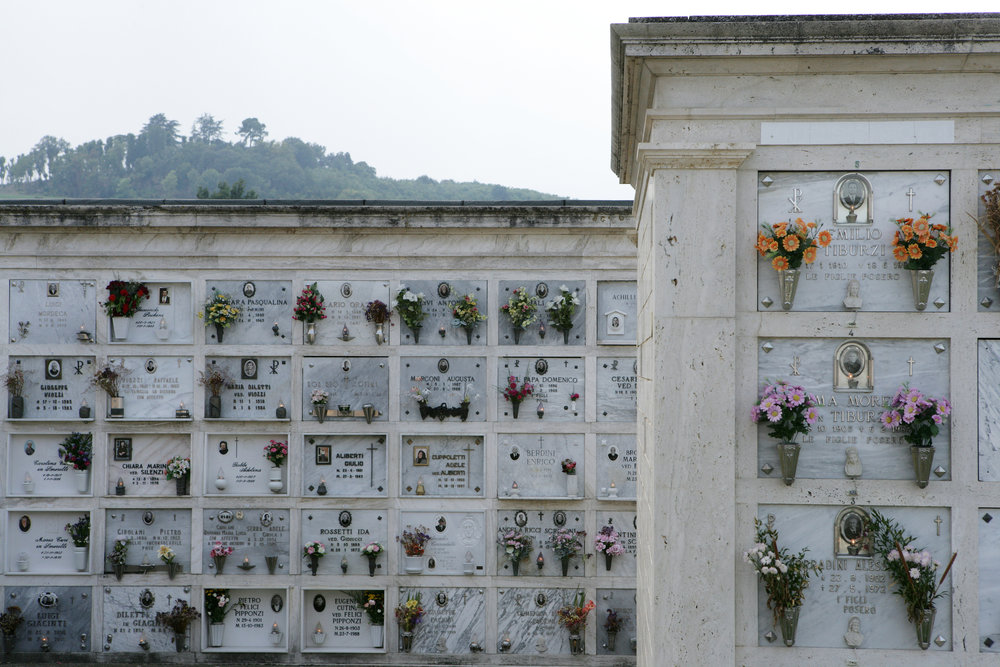 Today I am remembering many people in my life who are no longer with us. The obvious ones, like my dear stepfather Jerry, my dad and my grandparents.  But there are so many other people who I would like to honor on this All Souls Day, a few in particular who passed on this year:
Nan Drinkwater, my best friend's mom who was like a second mother to me. She died in September and just tonight when we had dinner with her husband, daughter and son-in-law we told stories about her and we laughed and laughed. It's what she would have wanted.
Tammy Meyers, a fellow soccer mom who was a casual acquaintance and who I was always more than happy to see in the bleachers.  She always had a smile and a kind word for everyone she met.  She left this world much too soon.
Signor Fiorentino – the grumpy man with a heart of gold who owned the hotel where I spent many months in my early years in Rome.  He was always good to me. It was a challenge coaxing a smile from him but we understood each other. He used to bring me bags of fresh fruit from his extensive gardens, ripe off the vine and bursting with flavor. That is how I knew he cared.
I hope you take some time today to remember.  In our busy world it is easy to get caught up in the day to day activities of life and lose sight of what is important.  Days like this make us stop, slow down and reflect on those who are gone but who we carry with us every day.