Random musings in no particular order (except alphabetical)  – enjoy!
Amalfi Coast – you think it's passè, overdone, too touristy?  It might be all that in some ways, but honestly, you can't skip it.  It's attracted travelers for decades for a reason.  The Amalfi Coast (and Capri) seriously embody all that is la dolce vita. Gorgeous coastline, delicious food, and wine, villages that are at once charming and elegant.  There is so much more than the standard Sorrento, Positano, Capri tour.  How about wine tasting in a cave at Marisa Cuomo winery?  Hiking the Path of the Gods? Visiting the pampered water buffalo (from whence buffalo mozzarella comes) at the Vanullo farm in Paestum?  Limoncello tasting anyone? Start with Amalfi. It's never a bad idea.
Bologna – la grassa, la dotta, la rossa (the fat, the wise, the red).  The fat because you never eat better than in Bologna. Its gastronomic tradition is unrivaled.  There are fabulous markets, cafes, and restaurants throughout the city.  The wise because it is home to one of the oldest universities in Europe.  The red because of the terracotta roofs that create its skyline but also for the fact that there is a strong Communist tradition.  It's a city that is gaining traction as a tourist destination and rightfully so.  Get there before the hoards do.
Cappuccino – drink them, liberally,  but never after 11:00 am.   Ask for it scuro if you like it a little stronger and ben caldo if you want something warmer than tepid.  The barista does not heat the milk to a very hot temperature because Italians don't wait around for something to cool off.
David by Michelangelo. How can you not be impressed?  I remember the first time went to Italy and I was itching to see the David.  As I made my way through Italy several people commented to me that David was an extreme disappointment for them. Then I was conflicted:  keep the image that I have of this magnificent sculpture in my head the way it is or risk being disappointed and judge for myself.  I knew that I had to risk it.  That was 28 years ago and I still vividly remember turning the corner at the Accademia and seeing that glorious statue bathed in light from above.  It was breathtaking. So my advice to you – whatever it is that you think you want to see, do, eat….. do that.  Don't read reviews on TripAdvisor and make your decision based on the fact that Myrna from Nebraska thought there were too many crosses in the Vatican Museums or that Joe from Baltimore thought that the gelato at Vivoli was nasty.  The only valid review is your own.  And if you don't go, you don't know.
Eros Ramazzotti – 1990s pop star. One bar from any song brings memories of my time in Italy flooding back to me.   I like his music, probably more for the nostalgia than anything.  Listen before you go. (he even has a duet with Tina Turner)
Fritti – This is the generic name for fried things,  be it fish, seafood, vegetables.  Try the fried stuff in Italy.  You don't have to gorge yourself on it (though you might want to) but fried in Italy is very different from fried in the States.  Some of my favorites:  fried zucchini flowers, supplì and fried porcini mushrooms (decadent).
Greve in Chianti – quintessential Chianti. Good food, good wine, a relaxed atmosphere that invites you in and begs you to stay.   I love it here, most likely because it is home to one of my favorite hotels, Villa Bordoni.
Help – Aiuto  This word is useful. Italians appreciate a little effort with their language.  Even if it is rudimentary (or almost caveman like), they will be more than willing to lend a hand.
Investigate – meaning do your research.  Hate big cities?  Maybe Rome is not for you (even if everyone and their mother tells you should go).  Afraid of heights?  Skip the Duomo. Just make sure you are prepared before you go. Know what you are getting into. Of course, there are always surprises (mostly good, I hope) but some advance planning on really does enhance your experience.  So do your research.  Or better yet, let me do it for you.
Juventus – the soccer team. Sundays are not for church.  They are for the true Italian religion: soccer.  If you have the chance to see a soccer game in Italy, do it.  It's bigger than football, basketball, baseball, and hockey combined. Soccer is life.  Juventus is one of the perennial favorites in Italy. The team is based in Torino, one of two teams from that city.  When two teams from the same city play a match, it's called a derby.  It's like the subway series in NY and the sparks fly.
Ka – a Ford car model in Italy.  It is LITERALLY the only word I can think of in Italian.  You see, there is no K in the Italian language  – in fact, there are only 22 letters in the Italian alphabet.  No K, W, X, Y.
L'Esperta – that's me. Here for you and all of your Italian travel needs.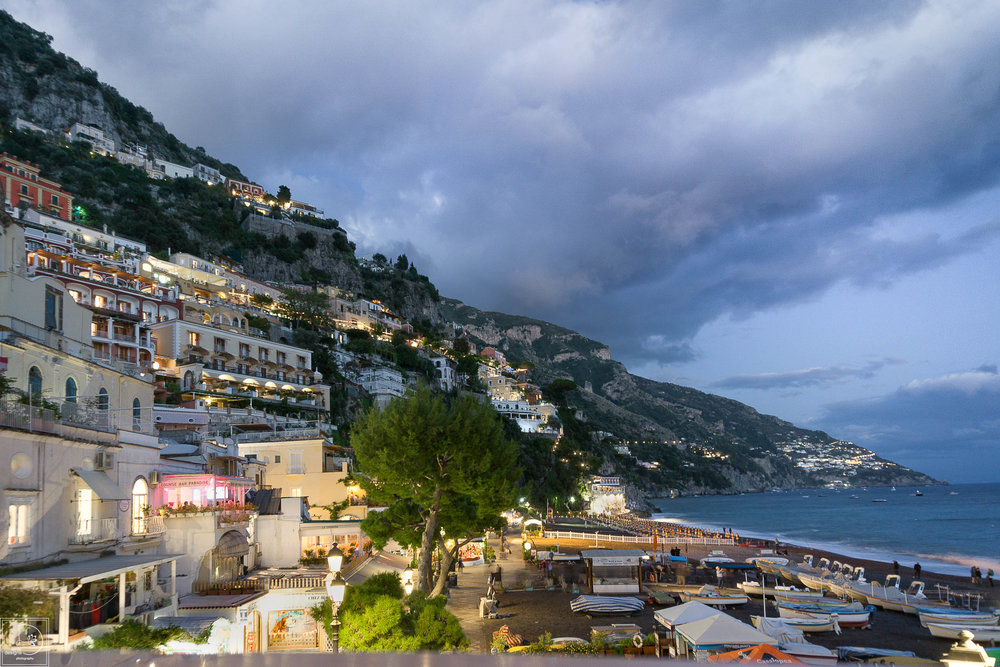 Monumenti –  there are beautiful churches, museums and statues in Italy. But then there are monumenti (monuments), that stand in glory.  Like the Monument to Victor Emmanuel, also known as the Wedding Cake or the Typewriter.
Napoli – overlooked and underrated.  Though it is not the safest place in the world, it is a glorious, vibrant city with a rich history and some of the most incredible museums.  A guided visit with a local is the way to go (make sure they let you stop for pizza)
Oculus – the opening in the top of the roof of Pantheon.  If you are lucky enough to be in Rome on the Feast of the Pentecost (Sunday, May 20 this year) you can experience the tradition of tens of thousands of rose petals being dropped in the Pantheon from the oculus, symbolizing the Holy Spirit's descent to Earth.
Pazienza –  patience. You are going to need it. There is a different pace in Italy.  On my last visit, I was waiting at the rental car office in Rome in a very long line. There was one older gentleman assisting customers. He was looking at a computer and clearly not trusting it at all because he then proceeded to write everything out by hand.  At a certain point he announced to the people in line that he had to step outside to help a customer with his car.  He proceeded to step outside of the office, stand outside in front of the plate glass window for all the waiting customers to see, and smoke a cigarette.  Pazienza.
Quartiere – neighborhood (in Florence, anyway).  They are known as rioni in Rome, contrade in Siena, parocchie in Venice.  Anywhere in Italy, it is how the town is divided. There is a great deal of loyalty to one's neighborhood – a concept known as campanilismo or loyalty to one's bell tower.
Reserve, reserve, reserve – get to know which museums, restaurants, activities require advance reservations and make them.   You do not want to spend 2 hours of your day in line waiting to see the Last Supper or the Sistine Chapel. Life is short. Your vacation is even shorter.  Plan accordingly.
Sciopero – I hope you never encounter this one on your trip.  It's a strike and they can happen at any time – taxi strikes, bus strikes, airline strikes.  Thankfully they are usually pre-planned and are over within 24 hours.
Tabaccaio – a tobacconist shop which also functions as a bus ticket distributor, a post office, a refreshment stop and a general "whatever you need we probably have it" kind of place.  They are also easily identified with a sign with a "T" outside.
Umbrella – bring one. they are small, easily packable and offer complete insurance for a sunny holiday.   Forget to pack one and you are toast.  Deluge city.  Uscita
Vietato –  means forbidden.  Though as we all know, in Italy, rules are just suggestions
Walking – ….and we're walking.  You will be amazed at how much walking you do on an Italian holiday, especially in the bigger cities.  It is not unusual to clock 8 – 10 miles in a day.  All this to say make sure that you have been walking before your vacation and leave the stilettos behind.  Comfortable walking shoes are key (just get the least ugly you can find….)
X  – I'm out of ideas here.
Yes – say yes to everything.  Do things you have never done before.  Ride a moped, take a hot air balloon ride, learn about Etruscan culture, drink grappa, try wild boar (or tripe or sheep's intestine).  Step out of your comfort zone. This is how we learn. This is how we grow.
zzzzzz…… sleep on the plane. Coming and going.  But in between, sleep is for the weak.  Italy has so much to offer and it is ever changing. The Rome you experience at 7am is a totally different city from midnight Rome. See it all, do it all. Just make sure you take a week off AFTER you get home. You will need a vacation from your vacation.