It has been quite a summer.  The bad news is that I have not had a lot of time to cook.   The most I seem to be able to muster these days is a caprese salad for lunch (thank you lovely tomatoes), a couple of batches of homemade gelato (per request of course) and one kick ass dinner for my girlfriends on the Cape (if I do say so myself, though the best part was the company).  The good news is that I have not had a lot of time to cook.  Our days have been filled with activities: camp, road trips, a family wedding and college preparations.  We are trying to eke out every last drop of summer.  School starts in exactly 12 days and we are going to squeeze in one last trip to Saratoga, a trip to the Cape, a bonfire and of course dinner on the beach in Watch Hill.  We are determined to send the summer of 2015 out with a bang.
And while I have not been able to cook very much, I have been bookmarking away, saving up recipes from my favorite food bloggers for those lonely fall days when everyone is back at school.  We will be in a routine and I will not be able to get away with serving cheese and crackers for dinner. I am also on the hunt for treats that can easily be packaged up and sent to college as I prepare for 4 years of care packages.   There are so many food blogs available but just as I have my "go to " cookbooks, I also have a few favorite bloggers. There are two types of food blogs:  blogs about good food and where to get it, and blogs that are primarily about cooking food.  While I have favorites in both categories, here are my top five on the latter.   (some have an Italian twist and some don't)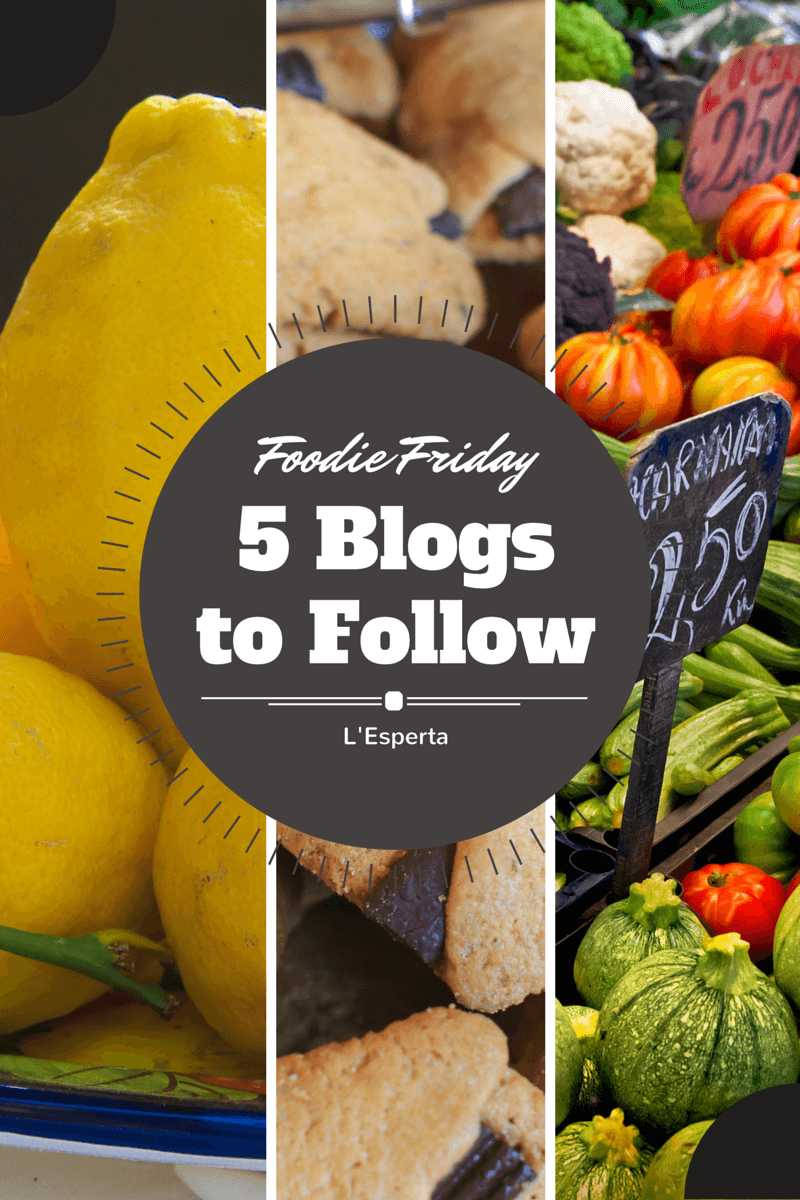 1.     Elizabeth Minchilli – Elizabeth is based in Rome and makes the most wonderful authentic and seasonal food (as a good "Roman" should). She also spends lots of time traveling around Italy and making dishes inspired by different regions which warms my soul.  Gorgeous photography and tableware as well.
2.     Italy on my Mind – Paula lives in Australia but is from an Italian family.  I love her recipes which are simple and delicious.  She also has a great Instagram account.
3.    Smitten Kitchen – if you don't follow Deb Perleman's blog, then you don't really like to cook.  She is the best!  I love the recipes and her writing style.  She is inventive, warm and witty, and while her recipes are not all Italian, she does have the best one for granita di caffe which tastes exactly like the one from Caffe D'Oro in Rome.
4.    Manger  – Mimi Thorisson  – the most beautiful website ever.  Mimi is not blogging as much as she used to as she has now opened a restaurant in Medoc (which I have added to my bucket list).  Her photographs make you want to run away to the French countryside and never leave.  There is a recipe tab and while some of them look quite ambitious, I am ready to take them on once the days get shorter and colder.
5.     Sally's Baking Addiction – I had the pleasure of meeting Sally at BlogHer in July and I received a copy of her latest book.  Kendall and I spent hours pouring over it deciding which goodies we were going to try first and which ones would make the care package cut.  She is a great resource if baking is your thing.
I hope you find some inspiration in these great food blogs.  I would love to hear some of yours.  Give a shout out to those you follow in the comments below! Happy Weekend! Tastefully Yours, Ashley