The Spanish Steps are an iconic symbol of Rome, seated in the heart of the city's most fashionable shopping district. The Piazza di Spagna (and the Spanish Steps) take their name from the Spanish Embassy to the Holy See that sits in the same square. They are located in the northern part of the city, in an area that was once known as the English Ghetto.  This was a perfect spot for the English expats who originally came to Rome on their Grand Tour.  Evidence of the importance of this area to the Brits still remains at the Spanish Steps, with Babingtons Tea Room to the left and the Keats-Shelley House to the right.
There are 135 steps leading up to the church of Trinità dei Monti.  If you turn left at the top of the steps, you can make your way to the Pincio Gardens for a fantastic overlook of the Piazza del Popolo and a view of the city.   Continuing on that same path you head into the Villa Borghese, a city park which includes three museums, a small lake, a hippodrome and beautiful public spaces.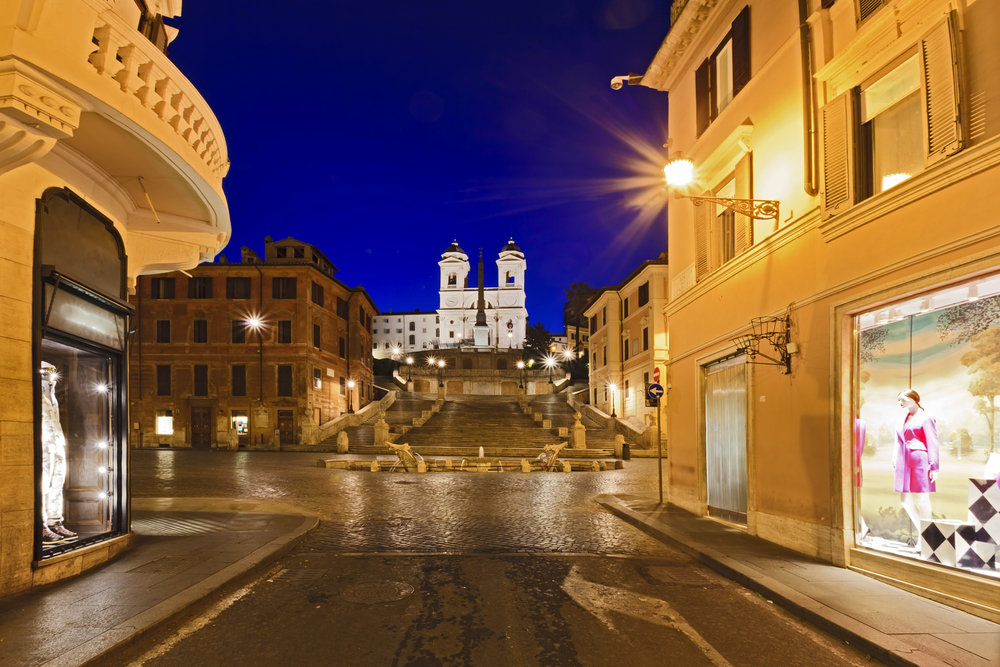 The Steps have long been a gathering spot. On any given night the stairs are littered with young people, Italians and tourists alike, chatting, flirting, drinking wine, playing guitars and singing Beatles' songs. They were made famous to American audiences by Audrey Hepburn and Gregory Peck in Roman Holiday (1953).
Tomorrow is a big day in Rome.  The Spanish Steps are being reopened after almost a year of restoration.  As with any project in Italy, the reopening has been delayed with criticisms that the project was poorly run and highly disorganized (what a surprise).  And now, in a strange turn of events, jewelry mogul Paolo Bulgari, whose company funded a large part of the restoration, is asking that a permanent Plexiglass barrier be erected to keep the barbarians from destroying the steps.  While it's certainly understandable that Bulgari wants to protect his investment, the solution seems unlikely, especially in Italy where part of the allure of monuments is that they are meant to function within the cityscape. Cities in Italy are living museums and designed to be experiential and interactive.  The Cultural Ministry has declined to comment about what will be done to protect the new restoration.  There is a thought that they will make the announcement tomorrow at the reopening.  In any case, if you get to Rome this fall, don't miss seeing the Spanish Steps in all their resplendent restored glory… who knows how long they will stay that way.