Under the Tuscan Sun came out in 1997 while I was "finding myself" in Italy as a 20-something tour director.  I walked the very streets that Frances Mayes walked.  I toured the Tuscan towns that she explored, I experienced some of her frustrations though clearly not as the proud owner of a Tuscan farmhouse. Because I was in Italy and the book was set in Italy, that year I received an outpouring of gifts in the form of this book. My friends all thought that I would love it.  It's the thought that counts of course (you taught me well, Mom) but if I can be completely frank, I detest the book.  Admittedly, some of the recipes are quite lovely and her observations about Italians eating seasonally and locally are spot on.  But I found her descriptions of Italy and her Italian experience unconvincing.  I know what you are thinking…that Ashley is a witch with a superiority complex, thinking she knows Italy so much better than Diane Lane…uh, I mean Frances Mayes. Maybe I am.  But I would like to offer you some of my favorite alternatives to Under the Tuscan Sun. Some are fiction, some are travelogues, but all of them will transport you to Italy and have you longing for an afternoon sipping espresso in a sun soaked piazza.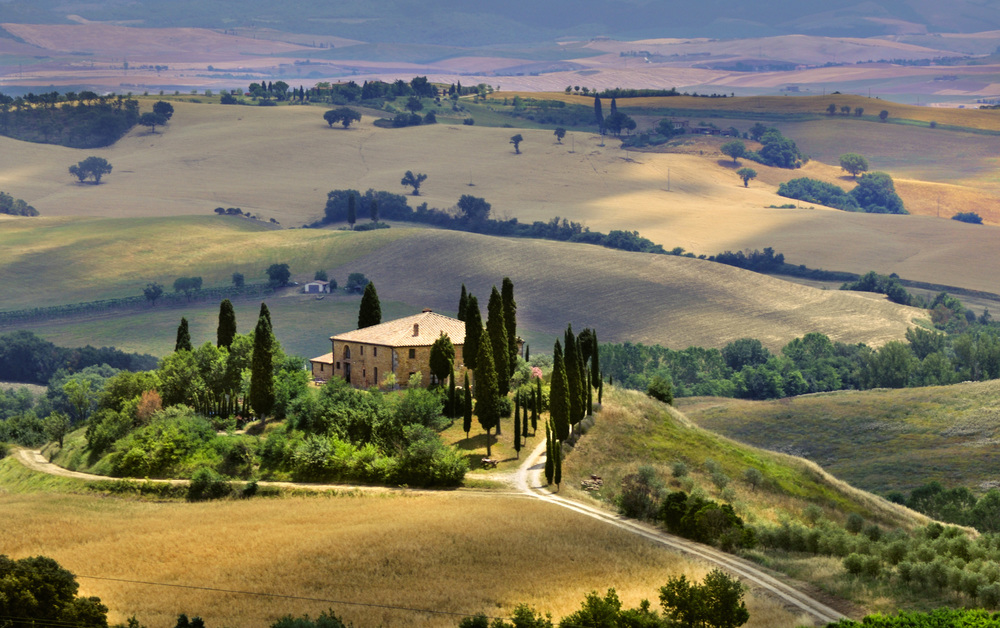 My Brilliant Friend (Elena Ferrante) – no one knows the true identity of this acclaimed author who goes by her pseudonym, but it is of little consequence once you begin to read her books.  She is hailed as one of today's great storytellers.  My Brilliant Friend is set in Naples in the 1950s and tells the story of a friendship between two girls.  My Brilliant Friend is the first in a series of four books that follow the lives of Elena and Lila.  You will be sucked in from the first chapter.
The Sixteen Pleasures (Robert Hellenga) – The Flood of 1966 in Florence was a monumental event and volunteers (called mud angels) came from all over the world to help save works of art from further damage.  Margot is a young American who joins the ranks and becomes involved in much more than her volunteer works.
Living in a Foreign Language: A Memoir of Food Wine & Love in Italy (Michael Tucker) – Like Frances Mayes, Michael Tucker (of LA Law fame) and his wife bought a farmhouse in the Italian countryside.  This is a memoir of his experience – much more amusing, much more irreverent than UTTS.  It's not literature by any means but I found this book quite amusing
City of Fallen Angels (John Berendt)  – Berendt wrote In the Garden of Good & Evil and in this book, he takes on the unique and decadent culture of Venice, especially the expatriates living there.  Those who are the characters in his book are less than pleased with what he wrote and I think he likely wore out his welcome in La Serenissima.  But any book that causes such an uproar must be good, right?
A Room With a View (E.M.Forester) – This story of a young English woman who travels to Italy and falls in love with a fellow traveler is a timeless classic.  Forester's descriptions of Florence and Rome as well as his spot-on insights of what it feels like to be a tourist in a foreign land make this a book I return to again and again.
Too Much Tuscan Sun: Confessions of a Chianti Tour Guide (Dario Castagno) –   Perhaps I love this book because of my past life as a tour guide, but I find this book wildly entertaining. For years, Dario has guided countless Americans through his homeland of Tuscany.  His light, witty writing is amusing and he pokes fun at the ignorance and naiveté of his clients without being disrespectful.  His love for his homeland comes through and makes Tuscany seem even more appealing (if that is even possible).
If you are heading to the beach this summer, grab one of these wonderful books and escape to Italy, even if for an afternoon.   If you have a book based in Italy that you love, please feel free to add it to the list in the comments below.