On my most recent trip to Italy, I touched down in Rome, hopped in my rental car and headed northeast to Umbria, eager to arrive before jet lag started to set in. With the assistance of my handy GPS, I arrived in about three hours (with an obligatory stop at the Autogrill, of course!).  I knew the hotel was in the main square so I knew I had to enter the walls of the city and that, as is the case with most Umbrian hill towns, the main square would be at the top of the hill.  So up I went, on a road that hardly seemed fit to accommodate five pedestrians across.  My biggest challenge when I drive in Italy and discover somewhere new is that I have a hard time focusing on the road.  Case in point, I circled the main piazza with my eyes wide and mouth open.  I did not locate the hotel until it was too late so I made a decision to head down the hill about and make my way back up to the square.
As I maneuvered down what would in most towns be called a sidewalk, I noticed the shopkeepers staring at me and that passers-by had a most amused look on their faces.  About a 1/4 of a mile down the "street", I was informed that I was going the wrong way down a one-way street.  Talk about making an entrance…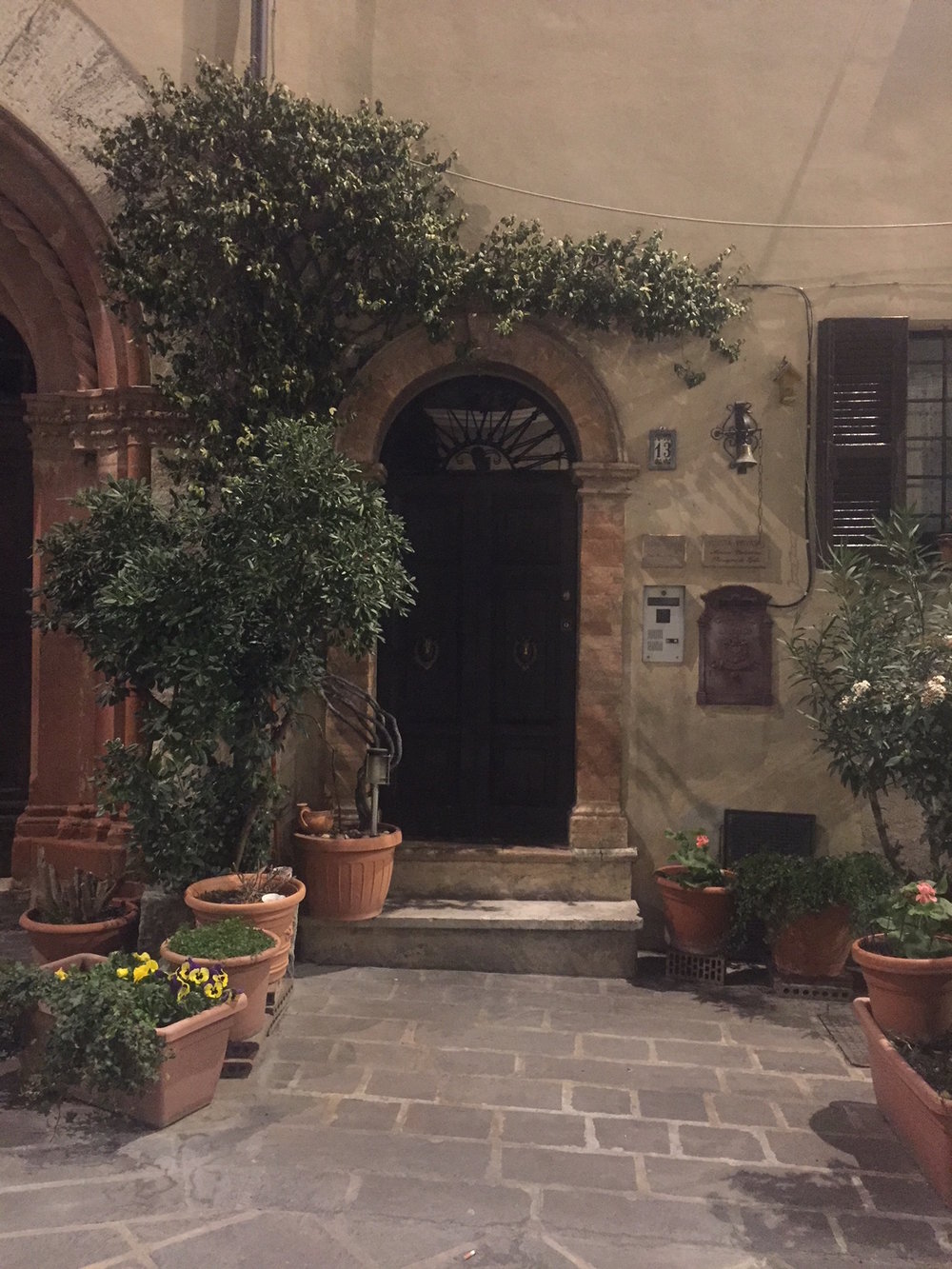 Once at the hotel, I was instructed to drive my car down what was basically a set of stairs and park in the lot below.  I said a short prayer that no one would be walking up and hurtled down the alleyway before I chickened out.  After that, things in the small town of Montelfalco became much more pleasant (how could they not?).
I checked into the Palazzo Bontadosi, a charming boutique hotel that opened in the main square of the town in 2009.  I love the modern vibe combined with thick stone walls and touches that give a nod to the town's rich history.  Montefalco is called Umbria's balcony because of its position perched high above the plain of the Clitunno River.  Five ancient city gates, each named for a different saint,  lead into the city.  The centerpiece (literally and figuratively) is the Piazza del Comune, the main square at the top of the hill. San Francesco church, a medieval church built in the 1300s, houses a sweet museum and a fresco depicting the life of Saint Francis, a masterpiece of Bennozo Gozzoli.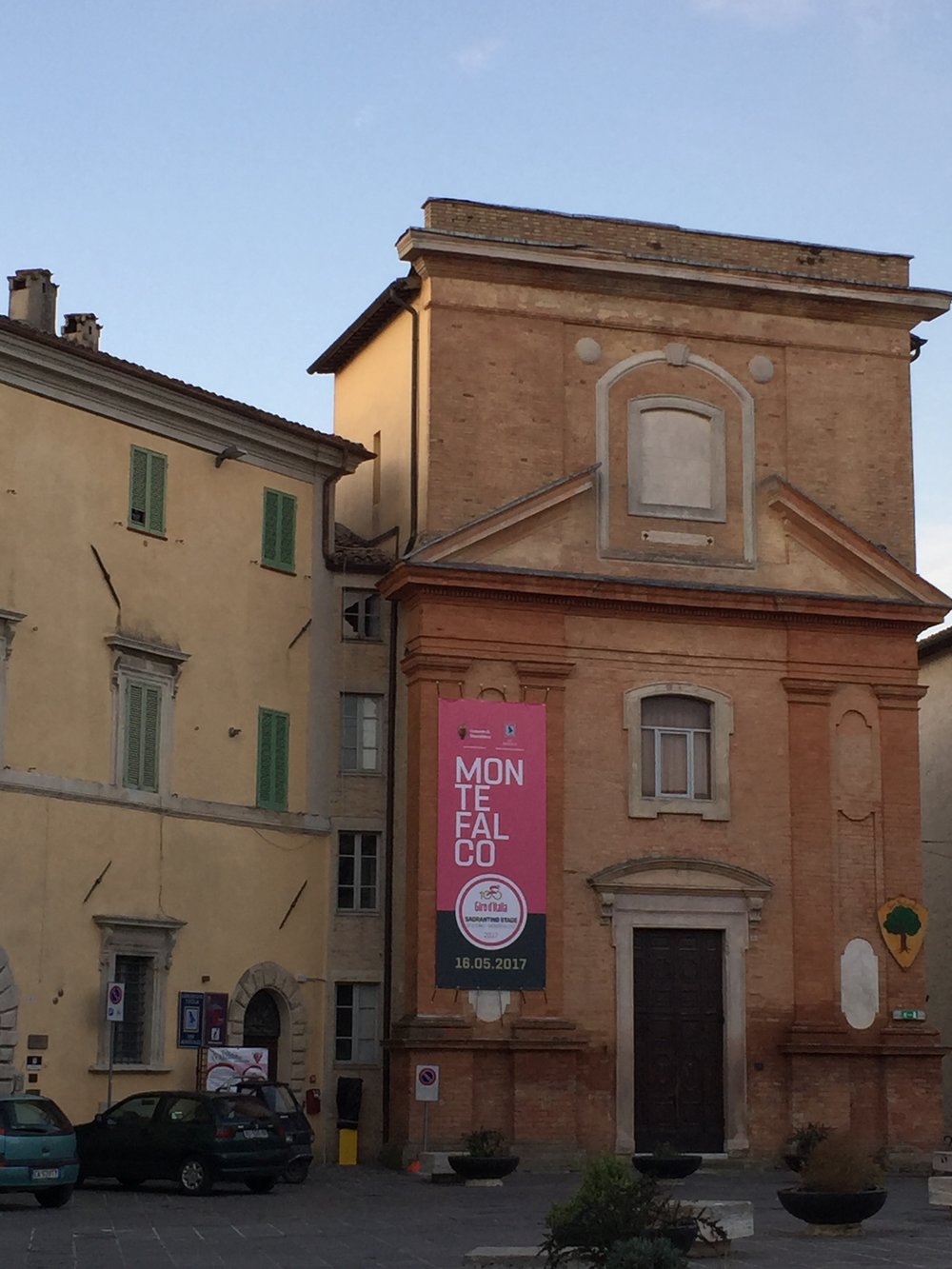 Strolling the streets is a delight as there are lovely shops, boutiques, and cafes but you also can't miss exploring the surrounding area.   The wines here are impressive, particularly Sagrantino di Montefalco, and there are many small family wineries in the area that you can visit (some require reservations).   You can also explore what is, in my opinion, one of Italy's loveliest regions: Umbria.   Montefalco is a short, albeit windy, drive to Assisi, Spello, Perugia and even Orvieto (a bit farther afield).  I recommend it as a home base if only to have the excuse of eating at wine bar Alchemista every night.  Memorable food, amazing wine selection and exactly what I want in a restaurant: low key, hospitable and delicious.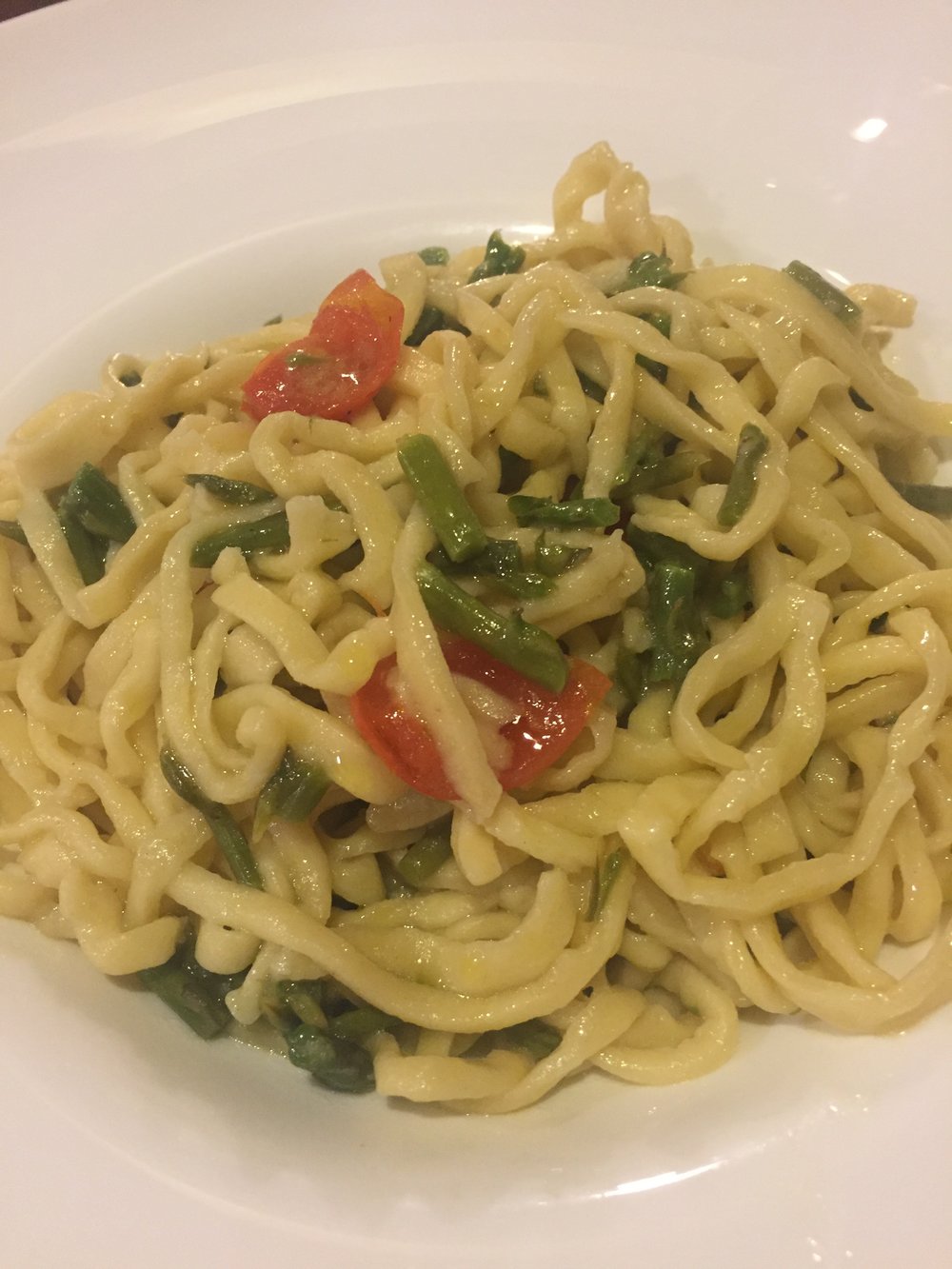 I urge you not to overlook this very special town in Umbria.