Ahhh, Italy.  The home of Romeo & Juliet, chocolate Baci (kisses) that come with love messages tucked inside, Italians walking hand in hand, stopping suddenly for a warm embrace. It's romantic, right?  The Travel Channel names Florence as one of the top 10 places to travel. Say Italy and immediately an image of romance is conjured – gliding along the canals in Venice in a gondola while being serenaded by your gondolier, watching the sunset over the city of Florence as you sip prosecco at Piazzale Michelangelo, eating spaghetti Lady & the Tramp style in a little off the beaten path trattoria (please don't do that).  Italy just emanates love and romance.  Or does it?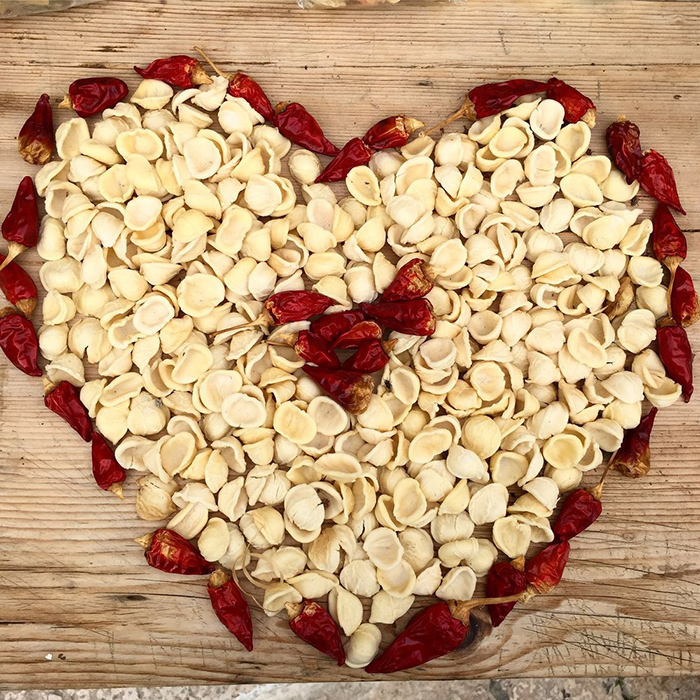 The wonderful thing about being in love is that you tend to tune out everything and everyone around you.  Which is a good thing because if you are stealing a kiss on the Ponte Vecchio you are going to be sharing that moment with hundreds of other inammorati as they jockey for position to get the perfect Instagram shot. #relationshipgoals
Not to be cliché but it does help to stick to the road less traveled.   Smaller, lesser known cities offer a less "Disneyworld", more authentic feel.  Of course, there is not as much to do – no Sistine Chapel, no David, no Last Supper.  But there are always cobblestone streets, great beauty, wonderful restaurants, and at least one cafe so you can linger over your morning cappuccino.   I have traveled a lot in Italy on my own and the places I visit that make me miss my husband the most are those little villages –  Montefalco, Montefioralle, Lerici.  All places where there tourist attraction is low but the romance factor is high. It allows for time to slow down and just be.  It is the way travel should be, especially when you are connecting with a  loved one.  The distraction of a major city is removed and the focus is more about the connection and less about the to-do list of things not to miss.   It's difficult to put a finger on it but it is there. 
The romance in Italy is not about certain sites, certain cities, certain vantage points.  The atmosphere in Italy exudes romance, but only if you do it right.   Stay off the beaten path.  Even in the big, bustling and very crowded cities,  a couple of turns down back alleys will lead you to quiet and almost secluded neighborhoods (think Aventine Hill in Rome, San Nicolò in Florence, anywhere but Saint Mark's Square in Venice).   Stick to the side streets and you won't be sharing your romantic moment with a busload of seniors from Atlanta.  
Then again, maybe it's not Italy that's romantic.  Maybe it's you.  If you are with the right person, even Toledo, Ohio can be magical. 
Happy Valentine's Day!