I have an incredible memory of Thanksgiving 1998 in Rome. I was an American in an international program with students from South Africa, Belgium, Greece, Italy, England and more. There was a large group of Americans in the program so we organized a Thanksgiving feast that year. None of our apartments could accommodate a large group so we made an arrangement for dinner at a local restaurant.  It was the latest Thanksgiving feast I had ever eaten (8pm) and the planning conversations with the restaurant were certainly amusing as we tried to communicate the importance of the presence of cranberry sauce and green bean casserole.  It wasn't quite traditional but it was a valiant effort.  We had olive ascolane (fried olives stuffed with meat) and bruschetta for an appetizer, there was pasta and some sort of sliced turkey with a decidedly Italian flair – rosemary and garlic were prominent. The restaurant made a killer potato pure and managed a pumpkin crostata which was good but still had us Americans longing for the gooey desserts of our homeland. We had a table of about 20 students – the wine flowed, there was laughter and great conversation.  There was no couch in front of a fireplace to flop onto at the end of the meal but a spirited walk through the streets of Rome more than made up for that. It didn't matter that this holiday was not familiar to the Italians.  We shared part of our cultural tradition with our international friends and were thankful that we had the good fortune to live in such an incredible city.
You all know that I am not Italian. But don't forget that my people are also off the boat. That boat just happened to be named the Mayflower.  We have been on this land for almost 400 years which for United States history is downright ancient.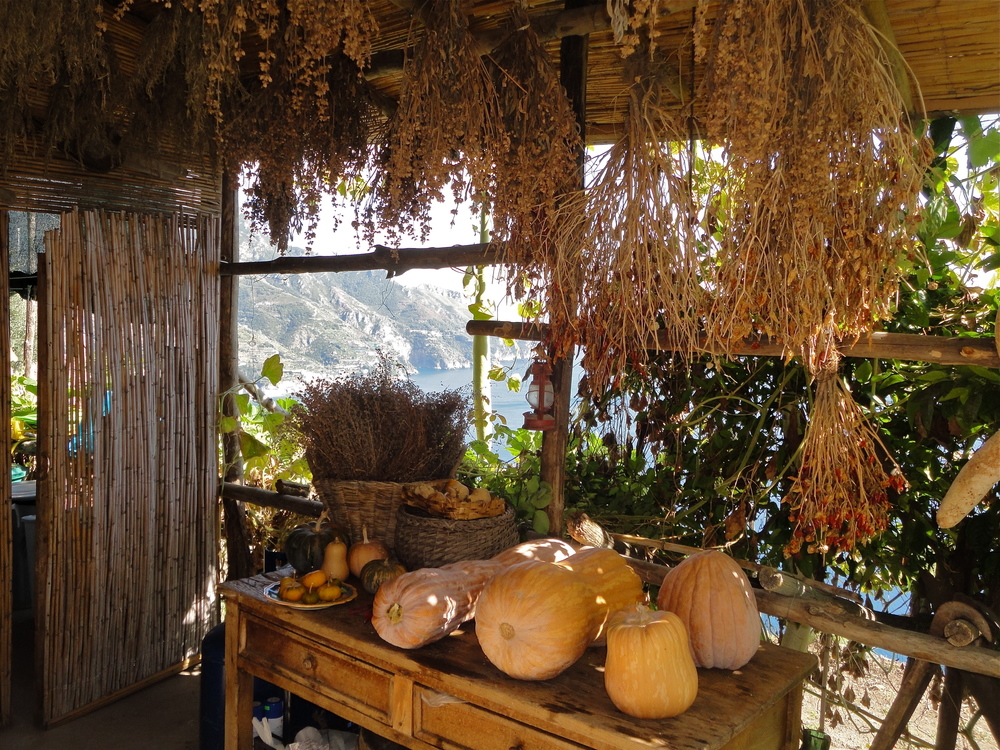 Thanksgiving celebrates the original Thanksgiving feast dating back to 1621. Today, it's what many consider to be the greatest of all holidays:  no gifts, no stress.  A day centered around the Holy Trinity -food, family and football.  This is a holiday that the Italians could really wrap their heads around.  Though it is missing the essential element of a patron saint, any excuse to spend time with family, eat lots of food and celebrate will do. So what if that Mayflower vessel came from Genoa rather than England?  How would our Thanksgiving feast be different?
Cheese and Crackers? – nope – Italians like FRIED things before dinner. Supplì (rice balls), potato croquettes, mini pizze fritte, maybe some taralli  and olives to go with the prosecco.
Turkey?  Not likely.  Italians would have been much more likely to hunt a wild boar and make a rich, hearty stew.
Stuffing? Nope.  But carbs would be well represented in the form of lasagna, cannollini or some other baked pasta dish.
Mashed Potatoes? Maybe. They call it purè and the wild boar stew would be served on top of it.  Ok, tell me again why we eat turkey and not wild boar??
Of course there would be dessert – but instead of apple and pumpkin pie there would be tiramisù, chestnut cake, cookies galore, lots of nuts and fruit that would weigh down even the sturdiest of banquet tables.
What would remain the same?  There would be football (soccer), there would be too much food, a crazy aunt, a grandpa that falls asleep in the corner and of course lots of laughs and love.  Just like a holiday should be.  There is a saying in Italian: "tutto il mondo è un paese" – all the world is a village.  It doesn't matter where we come from or how we celebrate.  Thanksgiving is a time to give thanks for everything we have and everyone in our lives. May your bellies and your hearts be full on this special day.
Happy Thanksgiving to you all.